Liquor Store Floor Plan Design
A Fully Customized Floor Plan and Architectural Drawings for your Liquor Store, Convenience Store, Grocery Stores and more. We develop your project from the ground up.

Floor Plan Design
Our process of creating a floor plan and drawings for your liquor store.

Equipment and Utility Planning
Electric, Plumbing, Cooling. We plan and develop all of the mechanical systems for your convenience or liquor store.

Walk In Refrigeration Design
We design all walk in elements such as walk in coolers, and freezers.
Get a Custom Quote For Your
Liquor Store Design.
Our Store Design Process for Liquor Stores, Convenience Stores, and Restaurants.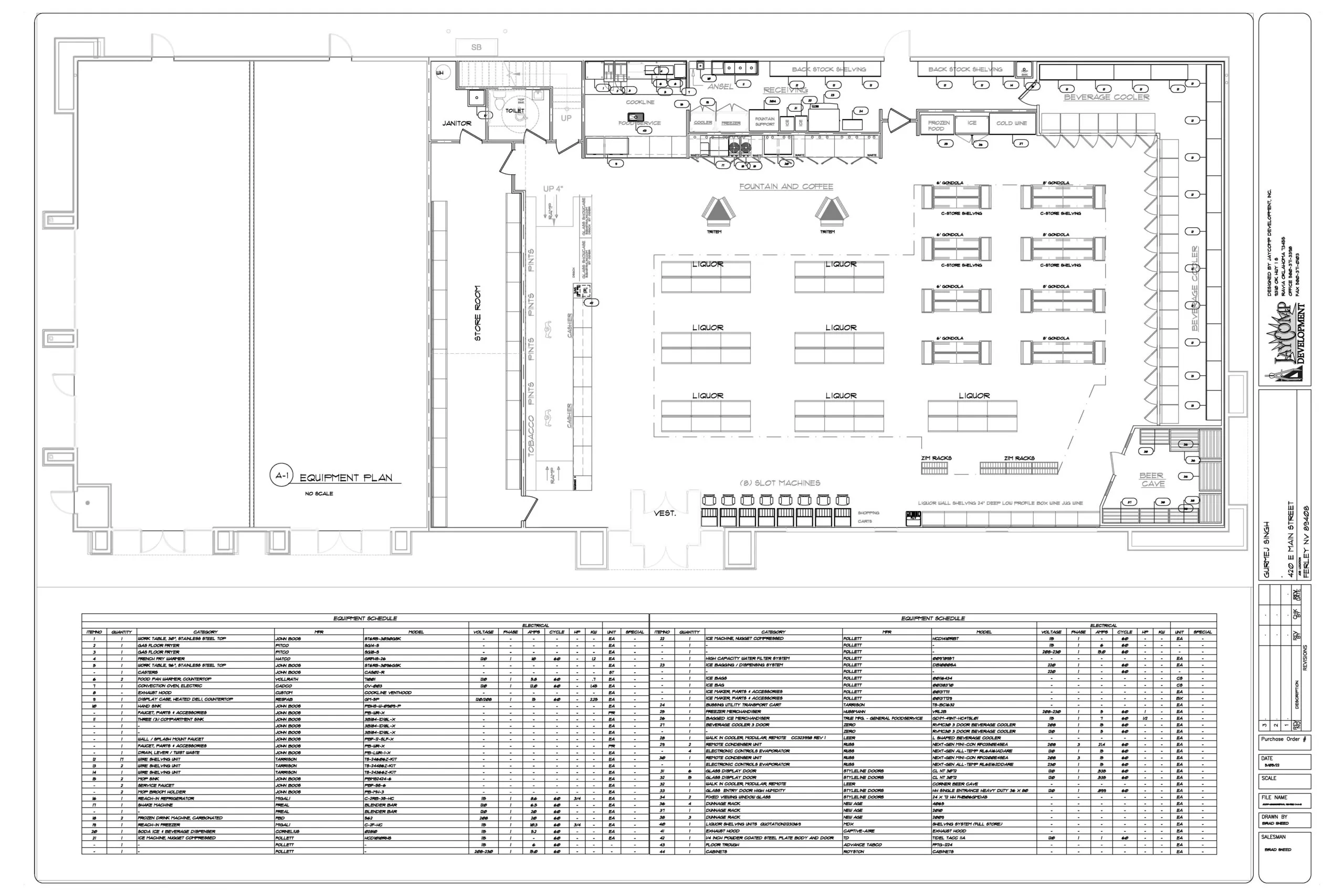 1. Floor Plan Design
We start with the floor plan.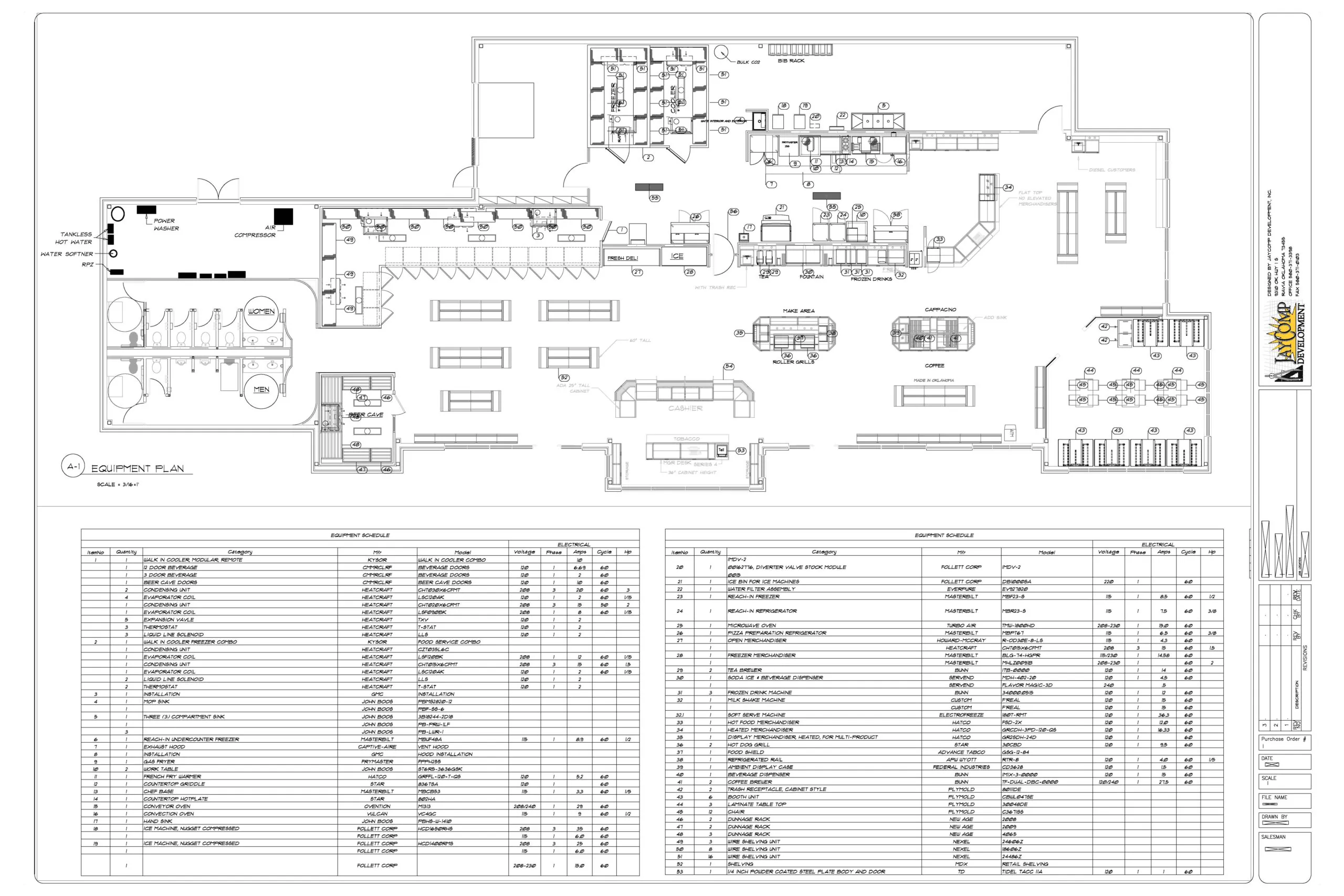 2. Equipment Packages
We Select and arrange the equipment package Layout the Interior Walls, Then We Specify and Locate the Plumbing.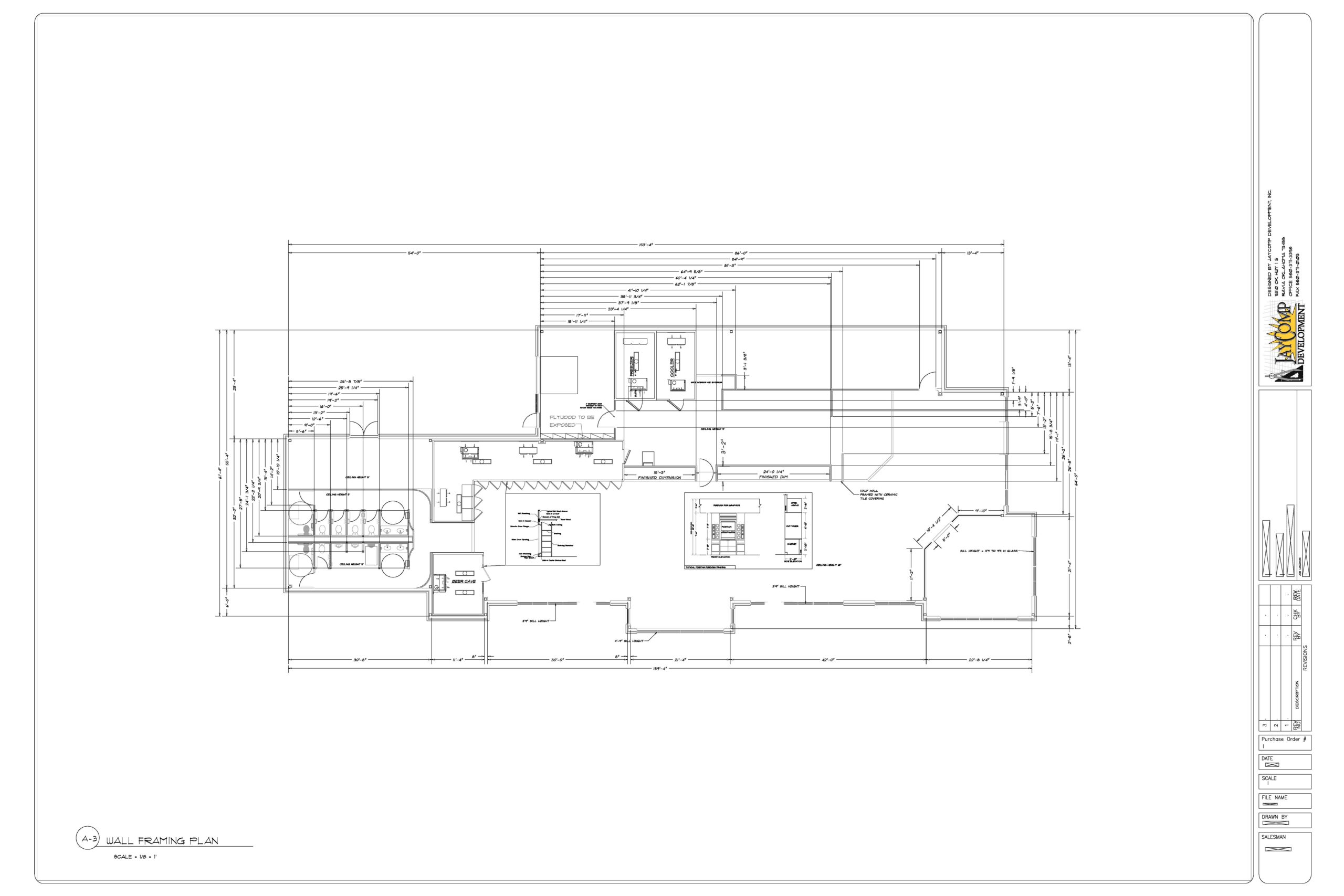 3. Framing Layout
We Then Provide the Framing Layout.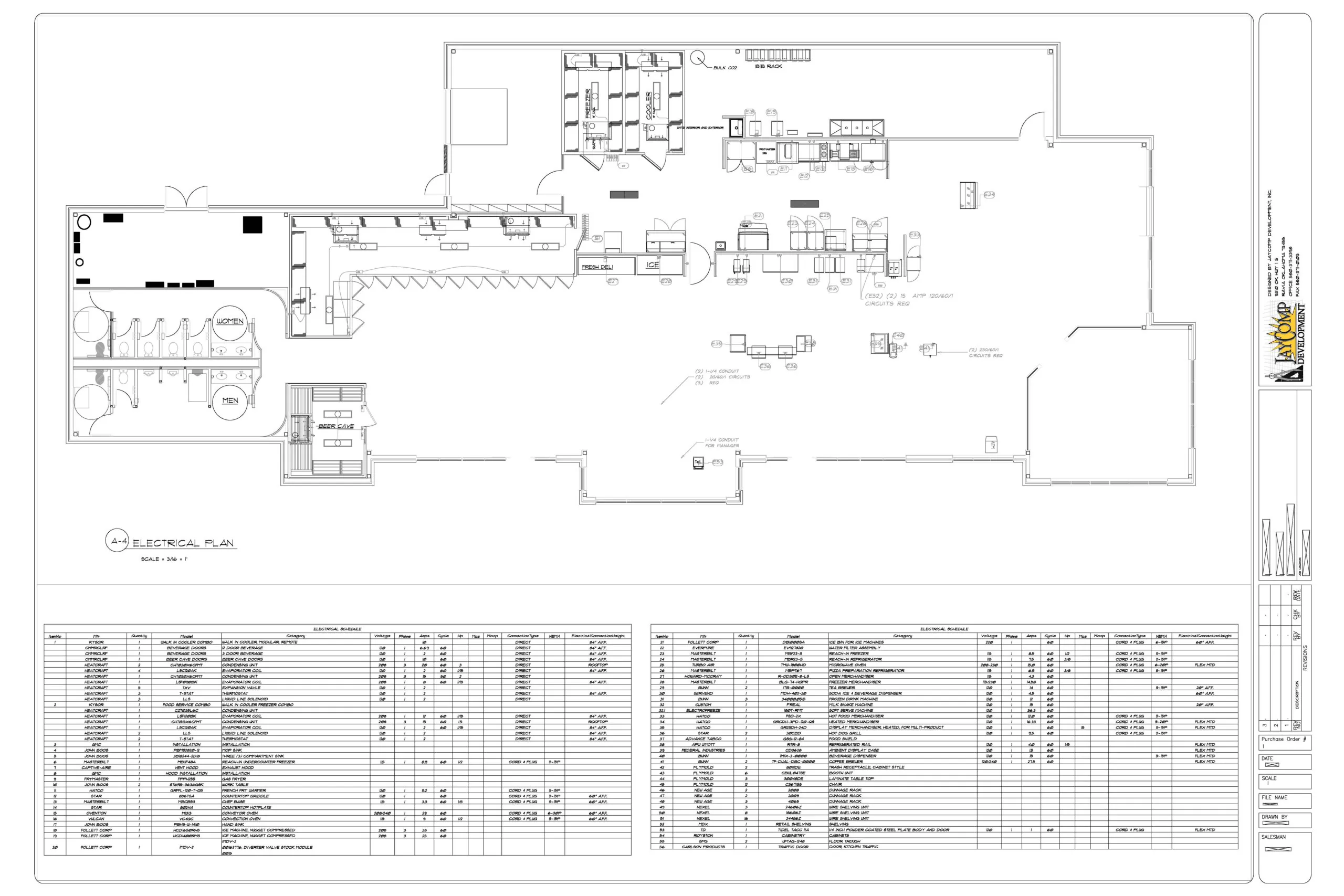 4. Electrical Layout
We provide the electrical layout and power requirements for the equipment package.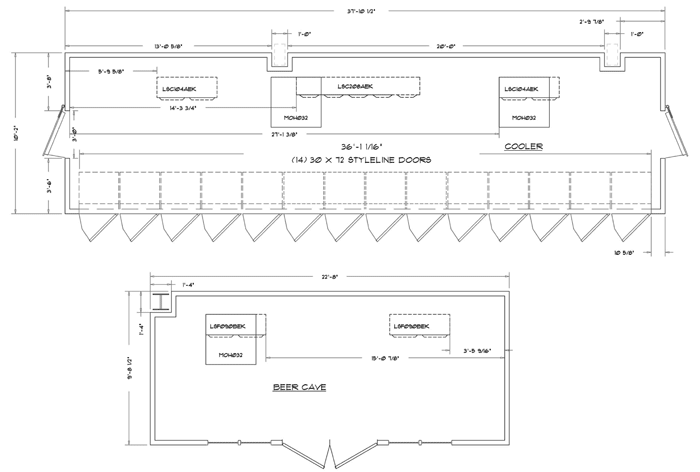 5. Walk In Coolers and Freezers
We design the Walk In Elements with refrigeration calculations and power requirements.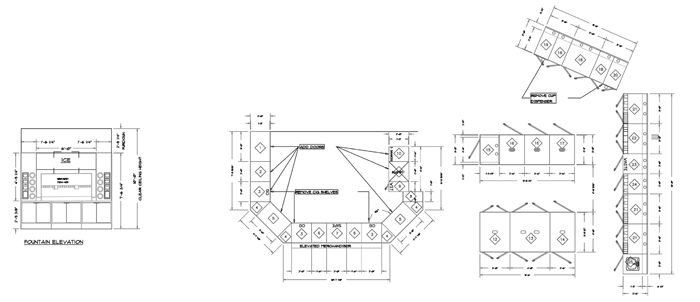 6. Cabinets and Shelving Layout
We then Provide Cabinet Layouts complete with cup condiment and waste receptacles.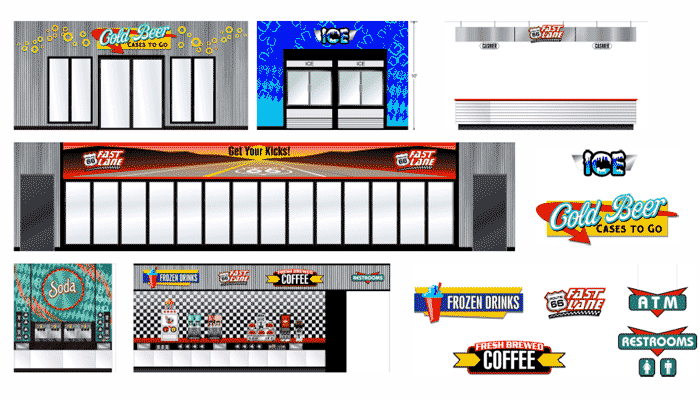 7. Color and Graphics Designs
We then work with the customer to develop their color graphics.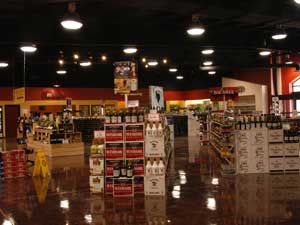 8. Store Delivery Package
Then we Deliver the package and you have a store that reflects your tastes and needs complete with a functional equipment package.
JayComp Development is a liquor store design company specializing in liquor store floor plan design. Floor Plan Design includes
Liquor Store Floor Plans
Foot Traffic Patterning
Equipment Selection
Plumbing Considerations
Wall Framing
Electrical Consideration
Next, we bring together these elements with Graphics and Decor that compliments the design and bring together a package planned for your precise needs and tastes.
There are several companies in the marketplace who deal in segments of the Liquor Store needs. However, there are few businesses that comprehend what it takes to coordinate and design a Liquor Store, Grocery Store, or Convenience Store project from concept to finished job. At JayComp Development, you can have all of the segments coordinated and supplied to you from one company!
Customer Spotlight | DX's Liquor
We designed and developed this liquor store project from the ground up. JayComp Development created the floor plan, designed the liquor store, and oversaw the entirety of the construction process including the installation of the walk in cooler and beer cave installation.
Full Floor Plan Design by JayComp Development
Walk In Cooler design and construction
Beer Cave Design and installation
Cabinets, Shelving and floor staging design
We look forward to hearing from you! We are experts in store design and construction, foot traffic planning, walk in cooler design, and so much more. Contact Us Today! We love helping customers! Feel free to Chat with us by clicking on the button in the bottom right corner of your screen.
9310 OK-1 S, Ravia, OK 73455