Commercial Walk In Coolers
A walk-in cooler's primary purpose in your facility is to cool and effectively merchandise your products. It is essential to effectively merchandise and cool your products in commercial refrigeration. JayComp Development ensures that your refrigeration system looks great, is durable, reliable, and runs effectively.
What is a Commercial Walk In Cooler?
Walk in coolers are refrigerated rooms that store perishable food. They are typically used for storing items in restaurants, medical facilities, convenience stores, and supermarkets since they can maintain an even temperature to keep all the contents safe.
JayComp's professional team can answer any questions or concerns you may have about commercial walk in coolers; contact us today!
Benefits of Commercial Walk In Coolers
Walk in coolers are a great way to save money on construction and avoid additional expenses associated with adding an extra room. They can be built into new or existing structures, which saves you both time and resources in getting them up and running!
Additional benefits of walk in coolers include:
Saves You Time and Money

Easy To Maintain

Efficient

Customizable

High Quality and Durable

Tracking Inventory and Restocking
If you are looking for a commercial walk-in cooler that is efficient, customizable, and high quality, JayComp has the perfect option for you. Our walk in coolers are made with top-of-the-line materials and construction techniques, ensuring that they will last long in your business. Contact us to get a quote today!
Saves You Time and Money
With commercial walk in coolers, you can reduce your energy consumption and utility costs. Most units are pre-configured before installation, making it easy for a custom design tailored to meet your needs. This results in reduced operational expenses over time for businesses like yours! Investing in high-quality equipment will help maximize profits even more by cutting down on operating expenses altogether.
You will be saving time by allowing your employees to spend more time on their job duties and not having to take the extra time out of their day to run back and forth from the kitchen or storeroom to grab the product. This is one less issue you have to worry about.
Easy To Maintain
Walk-in coolers are an excellent option for businesses because they reduce maintenance costs and can easily be repaired. The unit remains in place when any service or repair needs to be done, making it convenient and easy to maintain. There are many walk-in coolers on the market to choose from, so you must select the right one for your specific needs.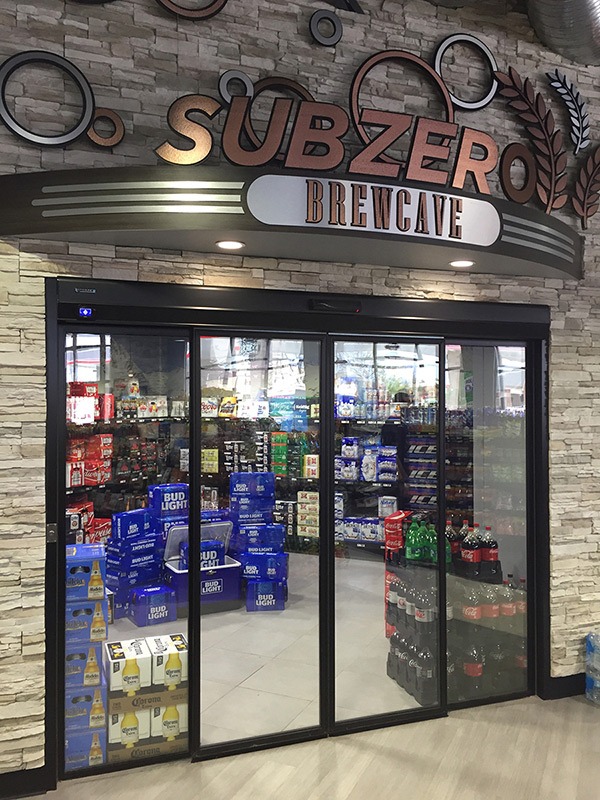 Efficient
Commercial walk in coolers are perfect for any business looking to maximize its capacity and be energy efficient. This means you will find that these units generally provide more interior space, which is especially beneficial for your company. Walk-in coolers are a great way to keep your food fresher for longer.
Refrigeration is designed specifically for your needs and it must be sized to operate in your ambient conditions.  We take time to size the refrigeration system to fit your ambient temperature humidity and incoming product loads which ensures efficient operation of the refrigeration system.
Customizable
Commercial walk in coolers are great because they can be customized to fit your available space. They are versatile and designed using computer-aided drafting techniques that allow us to design and build to tolerances of as little as 1/16" of an inch.  Every cooler we produce has been designed and engineered specifically with you in mind, no matter what size or shape the building is on the market today.
High Quality and Durable
Commercial walk in coolers are perfect for keeping your food fresh and delicious. All of our walk-in coolers are UL, NSF, and CUL rated for customer safety. These durable, efficient machines come with a range of features that will ensure you never have trouble maintaining the temperature inside or outside this appliance. With commercial-grade equipment made from high-quality materials, you can rest assured your cooler will last for years. 
Tracking Inventory and Restocking
When it comes to managing your inventory, the best way is by adequately storing what you have. A walk in cooler can allow business owners quick access and vision of any product that needs restocking or replenishing. You can even add bins within the unit for improved organization and storage tracking.
A Great Investment for Your Business
Walk in coolers and freezers provide significant benefits to your business, such as reducing energy costs with their energy efficiency; this is done by making clever use of the cold air already present in the room. Additionally, they can maintain low temperatures for food storage and distribution.
Walk in coolers and freezers offer an efficient and cost-effective way to store your product. These commercial units can be customized with various access doors, allowing for easy loading and unloading of large or small items.
Why Your Business Should Have a Commercial Walk-In Cooler
The walk in cooler is an excellent way to ensure that perishable goods are stored, displayed, and distributed at specific temperatures. This commercial unit can be used for various applications, including food services, industrial storage, and more. These industrial units come in many sizes. Essentially, the size you will need depends on the amount of product storage your company needs. Larger models are designed to store large quantities of produce or prepared foods, while smaller units can store bottles or cans.
Walk In Cooler Installation
Commercial refrigeration is the key to providing your customers with great food and beverages. When installed correctly, you can be sure it will provide your health inspectors happy memories! Life becomes complicated quickly if things are not appropriately installed; fortunately, our qualified team at JayComp Development has got this covered!
When sizing refrigeration for a walk in cooler, walk in freezer, or glass door display cooler, it is crucial to consider product loads and location concerning ambient temperatures. Our process is engineered with diligence as a priority:
We first determine your geographic location and the size of the refrigeration system.

Our second step is measuring and recording dimensions, product loads, and door loads.

Finally, we estimate the refrigeration system mix considering factors such as airflow, balance, operating temperature, and humidity.
Our team at JayComp Development makes sure that we take specific steps and consider many factors before installing your unit. We collaborate with our customers to make sure that their system is up to their standards, lasting for years!
​
Why JayComp Development for Commercial Walk In Coolers?
JayComp Development has over 35 years of experience with walk-in coolers ranging from 8×8 to 100,000 square feet. We have the best warranty in the industry and use AutoCad designed to custom fit your space.
We have options including drop-shipped or on-site installations, and we offer delivery of energy-efficient:
Glass Door Walk In Coolers

Commercial Walk In Coolers

Walk In Freezers

Walk In Beverage Coolers

Floral Coolers

Beer Caves

Meat Cutting Rooms

Processing Plants

Environmental Rooms
JayComp is a member of the Oklahoma/Texas Petroleum Marketers Association, assuring you we will not let you down! Get your quote today by calling us at (877) 843-0183.
Our Top Brands and Manufacturers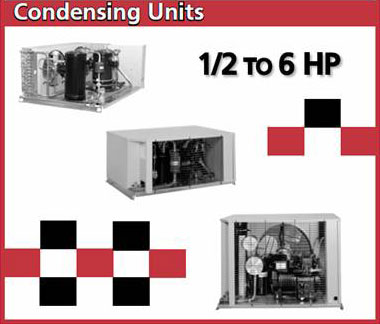 Heatcraft Refrigeration
We stock an array of Medium and Low Temp Hermetic Condensing units from .5 HP to 6 HP Scroll Lowtemp Units Single and Three Phase available for Same Day Shipment!!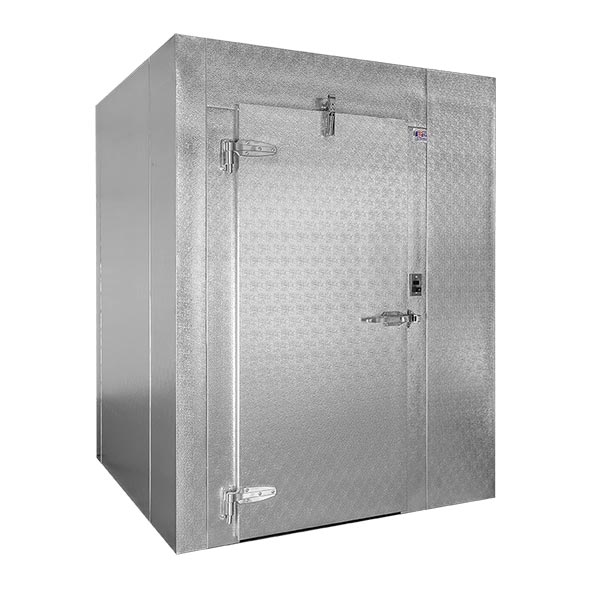 Leer, Inc. (Carroll Coolers)
Leer, Inc. manufactures custom-designed walk-in coolers and freezers with many features.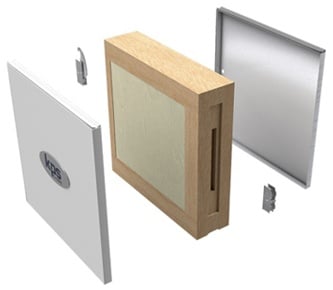 KPS (Kysor Panel Systems)
KPS Global® is the largest provider of custom walk-ins in the market. They are known for manufacturing walk-in coolers and freezers to spec and set the industry standard.
We look forward to hearing from you! We are experts in store design and construction, foot traffic planning, walk in cooler design, and so much more. Contact Us Today! We love helping customers! Feel free to Chat with us by clicking on the button in the bottom right corner of your screen.
9310 OK-1 S, Ravia, OK 73455