There Carroll coolers are easy to Assemble Tongue and Groove Construction. For Convenience Stores, Supermarkets, Institutions, and warehouses.
Custom Door Sizes
Closure Panels
Glass Display Doors
Sliding Doors and more!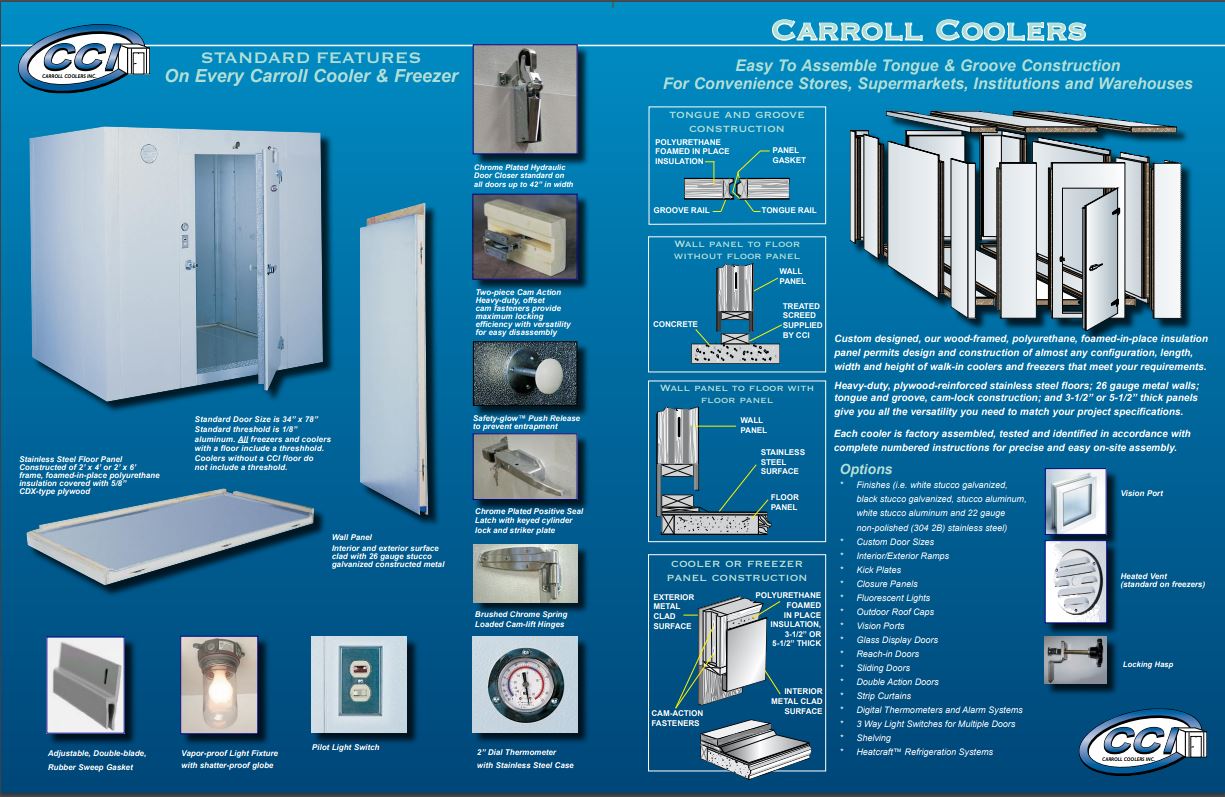 Call For a Quote:
(877) 843-0183
We look forward to hearing from you! We are experts in store design and construction, foot traffic planning, walk in cooler design, and so much more. Contact Us Today! We love helping customers! Feel free to Chat with us by clicking on the button in the bottom right corner of your screen.
9310 OK-1 S, Ravia, OK 73455
sales@jaycompdevelopment.com