The Scotsman Ice Machine Line
Looking for a top-quality ice machine that can handle all your needs? Scotsman has you covered with their classic cuber ice machine, flaked ice machine, or nugget chewable ice machine. These versatile machines are perfect for mixed drinks, carbonated beverages, ice displays, and more – making them a great choice for restaurants, hotels, convenience stores, and other businesses.
With its durable construction and high-performance operation, the Scotsman Ice Machine is sure to deliver consistent results day after day. So don't settle for anything less – trust Scotsman to keep your customers happy and your business running smoothly.
Call the Experts at JayComp Development
877-843-0183
The ScotsmanIce  Machine Models are a top seller for a reason – it produces perfect cubes/flakes/nuggets of ice that are perfect for mixed drinks, carbonated beverages, and even ice displays. This versatile machine is perfect for any type of business, from restaurants to hotels. With its simple design and easy-to-use controls, the Scotsman Ice Machine is a must-have for any establishment that wants to serve its customers the best possible way.
2 Types of Scotsman Ice Machine Nugget Models
After introducing The Original Chewable Ice™ in 1981, Scotsman's nugget ice has grown to become the preferred ice choice for countless consumers and operators alike.
The UC2724
Sometimes you need an ice maker in the tightest of places. This 24″ wide model is perfect for those installations because it doesn't require any side clearance since it is front-breathing, and can be installed right next to your cabinets! The recessed utility chase provides enough room while also keeping things sleek, so no one will even notice that there's an extra appliance.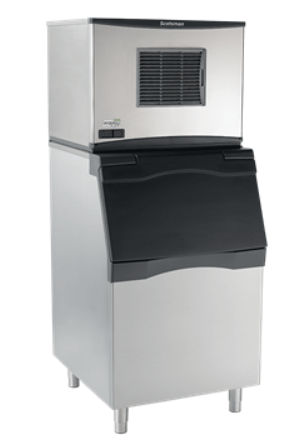 C0530 PRODIGY PLUS®
An ideal candidate is someone looking to sell alcohol in bulk quantities, hotels, Convenience Stores, grocery stores, and liquor shops. All beer has a shelf life. It's in a beer cave or stored on a shelf inside a store.  However, this type of commercial refrigeration system isn't limited to just those in the food and beverage industry; any business looking to store their products at an ideal temperature will benefit from its implementation!
2 Types of Scotsman Ice Machine Flake Models
Ideal for ice displays in retail settings, therapeutic use in hospitals and care facilities, and used in blended beverages, Scotsman flake ice machines produce a soft, slow-melting, and versatile ice form that never fails to please.
UF424
This ice machine is designed, engineered, and assembled in the USA. It features a stainless steel evaporator for maximum durability as well as sealed maintenance-free bearings that reduce preventative measures to a minimum! The 3-year parts & labor warranty backs this product up withstanding period in your facility.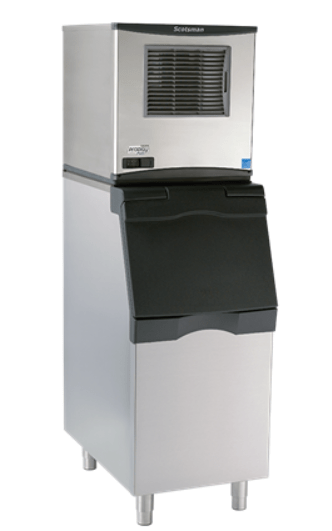 F0522
Scotsman's flake ice machines create flake ice with greater efficiency and reliability. Flake ice cools more quickly than other forms of ice and forms to any shape and delivers low production costs.
The small, soft bits of flake ice are great for cocktails, produce, seafood, and meat displays as well as therapeutic uses in healthcare facilities.
Interested In A Scotsman Ice Machine For Your Business?
Get in touch with Jay Comp Development and we would be glad to make you a custom design. Having a Scotsman Ice Machine can help you keep your ice flowing all day long. Let us know what you are looking for by giving us a call at 877-843-0183 or leaving a message for us!
We look forward to hearing from you! We are experts in store design and construction, foot traffic planning, walk in cooler design, and so much more. Contact Us Today! We love helping customers! Feel free to Chat with us by clicking on the button in the bottom right corner of your screen.
9310 OK-1 S, Ravia, OK 73455