Convenience stores are some of the most highly visited storefronts out there. After all, a good convenience store has every basic need a customer could want or need. You might be in the process of building your very own store or have been operating the same one for years. In either case, it might be challenging to distinguish your store from your competition. This struggle is where a convenience store's aesthetic and design can make a significant difference. 
If you are a convenience store owner looking to plan or renovate your dream store, you have come to the right place. JayComp Development specializes in the full-service design and development of convenience stores from the ground up. These services include designing floor plans, utility planning, interior design and layout, fixtures, and foodservice equipment.
C-Store Design Services
Here at JayComp, we offer various convenience store design services to elevate your store to the next level. Call us today to learn more about our offerings.

Floor Plan Design
From architectural drawings to utility connection planning and store layout, our team works to ensure your grocery store floor plan or convenience store floor plan is optimal.

Turnkey Store Design & Development
Our team handles your store development from design and drawings to equipment installation.

Interior Fixtures, Decor, and Equipment
JayComp Development provides everything you need for your store: walk-in coolers, display doors, decor and graphics, reach-in coolers and food service equipment
Providing Nationwide Full-Service Development for Convenience Stores

Custom Floor Plan Design
We design and develop a custom architectural drawing for your convenience store and store layout.

Cooperative Development Process
JayComp Development specializes in providing service and guidance throughout your store construction process.

Years of Knowledge and Experience
We lend you our years of experience in store design and consumer behavior research.

Complete Store Equipment and Fixtures
We provide you with the very best the industry has to offer in fixtures and equipment for your convenience or liquor store. From walk-in and reach-in coolers and freezers to merchandisers, seating, and display cabinets, we supply it all.

Utility Planning and Placement
Planning and design of your mechanical systems including plumbing, electric, refrigeration, cooling systems and more!

Graphics and Finishes
Custom colors and graphics to make sure that your store merchandise catches attention and drives sales.
There are many contractors and builders out there that say they can provide you the best service possible. However, many of these same companies might not have specific experience with making convenience stores. They assume that it is similar to any other type of store. Unfortunately, that is not the case. You need a team of experts skilled in planning and working with the specific layouts convenience stores require. 
At JayComp, we will work with you to combine your ideas with our tested and successful convenience store design strategies. Bring your design ideas to us, and partner with us to make a traffic-sensitive and optimal store design a reality. We will incorporate looks with strategic design-build, floor plans, site plans, store elevations, and more. When you rely on JayComp Development's convenience store designers, you are relying on a team of experts with more than 25 years of experience creating convenience store design specs. We will develop your floor plan from concept to completion, and we guarantee your satisfaction. With a partner like JayComp, you can keep your attention on running your business while ensuring details like where to put the snacks are considered and taken care of.
Convenience store design is all about making the best use of your space and fashioning your product offerings to complement your population! JayComp takes a comprehensive approach to convenience store design, looking at every aspect of your store for opportunities to increase its efficiency and effectiveness. We're able to do this because we have a fantastic depth of experience in convenience stores. JayComp Development has been providing consultation services to convenience stores since 1996. Because we know the intricacies of these store designs, we can assist you in any way we can to bring your dream store to life.
At JayComp Development, we work thoroughly with you to ensure your store reflects your design preferences and presents a cheerful, bright, pleasing display to your customers. We make it a point to offer our clients an interactive design experience that gives you the freedom to choose your colors and styles while letting us help you navigate through any obstacles.
The JayComp team is also able to assist convenience store owners in making important decisions throughout their renovation process. We can tell you how a new cash drawer would affect your budget or how specific colors would look on your walls. No matter what you need us for, we can help!
Some of Our Favorite Projects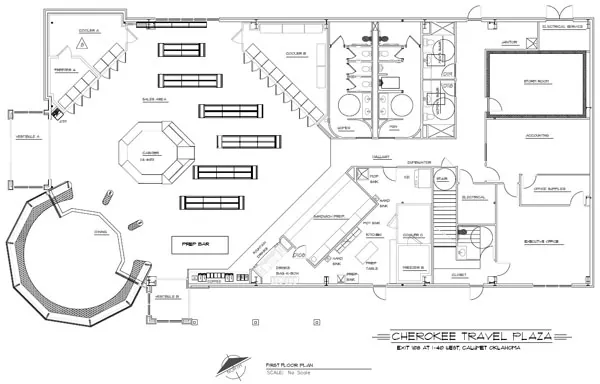 Call For a Quote:
(877) 843-0183
Designing a convenience store takes a lot of work. After all, we should know! Convenience store design is not just the layout and aesthetic of the store, but also what equipment you have and where you put it. We can help you reorganize or design your store with the right tools from the ground up, incorporating the latest strategies and convenience store trends for new ideas. Are you interested in expanding your alcohol products? We can help build an effective beer cave for your store. New products and graphics will drive foot traffic into previously non-productive sales space. JayComp Development convenience store design models utilize every square foot available.
Our goal is to help you with a layout for a new beer cave, the exact number of beverage coolers, the correct size walk-in coolers, manageable walk-in freezers space, beer coolers, and commercial cabinetry, among others.
Design or Renovate Your Convenience Store With JayComp
If you are looking for a team of design experts to design your ideal convenience store, you have come to the right place. JayComp Development offers high-quality convenience store design services that will elevate your store to the next level. You can even use these services to plan a store from the ground up. We can design convenience store layouts to maximize space and have designed many stores across Oklahoma with our experienced designers. Give us a call today at 877-843-0183 to schedule a free appointment.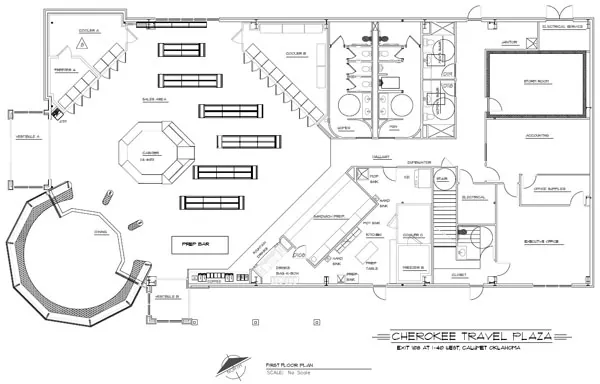 Floor Plan Design
From Start to finish, we design the floor plan of your store including plumbing, electric, refrigeration, walk in cooler design, HVAC and more.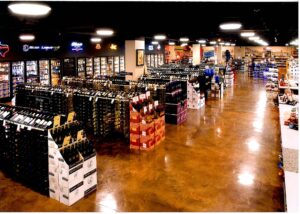 Liquor Store Design
JayComp Development designs and builds liquor stores that showcase and merchandise our customers tastes and products.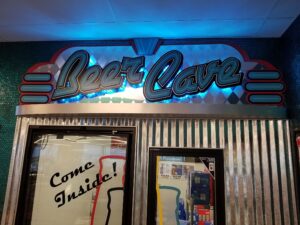 Beer Caves
Beer Cave design and development. We design a walk in beer cave that keeps your beer ice cold and your sales red hot!
We look forward to hearing from you! We are experts in store design and construction, foot traffic planning, walk in cooler design, and so much more. Contact Us Today! We love helping customers! Feel free to Chat with us by clicking on the button in the bottom right corner of your screen.
9310 OK-1 S, Ravia, OK 73455