JayComp Development specializes in the full-service design and development of convenience stores from the ground up. This includes designing floor plans, utility planning, interior design and layout, fixtures, and food service equipment.

Floor Plan Design
From architectural drawings to utility connection planning and store layout, our team works to ensure your grocery store floor plan or convenience store floor plan is optimal.

Turnkey Store Design & Development
Our team handles your store development from design and drawings to equipment installation.

Interior Fixtures, Decor, and Equipment
JayComp Development provides everything you need for your store: walk-in coolers, display doors, decor and graphics, reach-in coolers and food service equipment
Providing Nationwide Full-Service Development for Convenience Stores

Custom Floor Plan Design
We design and develop a custom architectural drawing for your convenience store and store layout.

Cooperative Development Process
JayComp Development specializes in providing service and guidance throughout your store construction process.

Years of Knowledge and Experience
We lend you our years of experience in store design and consumer behavior research.

Complete Store Equipment and Fixtures
We provide you with the very best the industry has to offer in fixtures and equipment for your convenience or liquor store. From walk-in and reach-in coolers and freezers to merchandisers, seating, and display cabinets, we supply it all.

Utility Planning and Placement
Planning and design of your mechanical systems including plumbing, electric, refrigeration, cooling systems and more!

Graphics and Finishes
Custom colors and graphics to make sure that your store merchandise catches attention and drives sales.
At JayComp, we will work with you to combine your ideas with our tested and successful convenience store design strategies. Bring your design ideas to us, and partner with us to make a traffic-sensitive and optimal store design a reality. We will incorporate looks with strategic design build, floor plans, site plans, store elevations, and more.
When you rely on JayComp Development's convenience store designers, you are relying on a team of experts with more than 15 years of experience creating convenience store design specs. We will develop your floor plan from concept to completion, and we guarantee your satisfaction. With a partner like JayComp, you can keep your attention on running your business while we ensure details like where to put the snacks are considered and taken care of.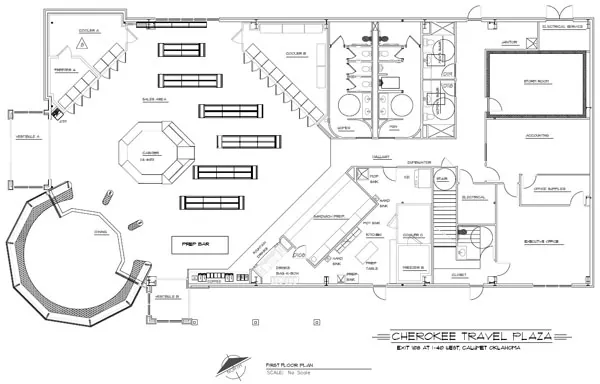 Call For a Quote:
(877) 843-0183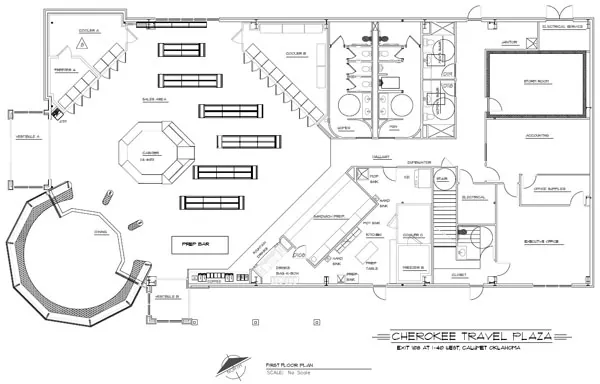 Floor Plan Design
From Start to finish, we design the floor plan of your store including plumbing, electric, refrigeration, walk in cooler design, HVAC and more.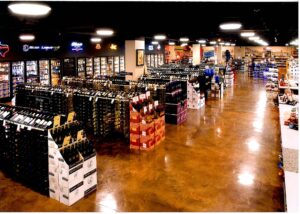 Liquor Store Design
JayComp Development designs and builds liquor stores that showcase and merchandise our customers tastes and products.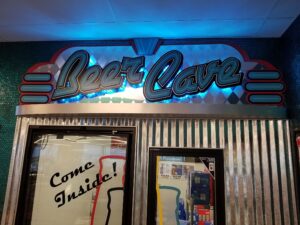 Beer Caves
Beer Cave design and development. We design a walk in beer cave that keeps your beer ice cold and your sales red hot!
We look forward to hearing from you! We are experts in store design and construction, foot traffic planning, walk in cooler design, and so much more. Contact Us Today! We love helping customers! Feel free to Chat with us by clicking on the button in the bottom right corner of your screen.
9310 OK-1 S, Ravia, OK 73455
sales@jaycompdevelopment.com