Commercial Store and Restaurant Seating
Booth Seating . . . You may ask, "What Exactly is Booth Seating and Why would I use this solution for seating in my dining setting?" Booth Seating offers organization and structure to your restaurant or deli seating area.
Waymar Seating Fixtures
Waymar offers upscale Upholstered  booth seating options as well as more economical seating solutions for your restaurant seating needs.
Plymold Seating Fixtures
We help brands create their desired atmosphere through furnishings designed uniquely for them
Get a Quote For Your Project
Waymar Convenience Store and Restaurant Seating
Many times you are challenged with a limited area that does not allow tables and chairs due to your patron's ability to move those around and limit your seating capacity! Booth Seating groups your clientele by pairs and limits them to a specified foot print in your store, greatly improves seating availability and reduces additional floor space required for approach and egress from tables and chairs. Booths are permanent so that the space offered for seating is always constant, preventing patrons from intruding on fellow patrons seating areas!
JayComp Development is your source for Booth Seating! Envision what your restaurant or deli would look like with rich new booth seating from an authorized, experienced Waymar Booth Seating distributor. The Durability and Quality of the entire Waymar Line of Booth Seating guarantees that you will receive an eye-catching and well-organized product mix that will not only stand the test of time but will exceed your customers' expectations! Give us a call and let our experts to work for you!
If upholstered seating is not your preferred solutions we have more options for your needs.
The line offers upholstered booth seating, Laminated Booth Seating, Individual Tables and Chairs as well as Bar Seating with Deep wood finishes and opportunities to boost your image with higher-end fabrics and wood finishes.
Contourmold Booth Seating is also known as Contour Mold booth seating. This option gives you a laminate finish that can incorporate a colorful array of laminates to brighten your dining area!
Waymar offers Upholstered backs with their Laminate Seating as well as Wood Trim Options!!

Outdoor Seating??  Yes, we have that as well!! Take a look at the Patio Collections!!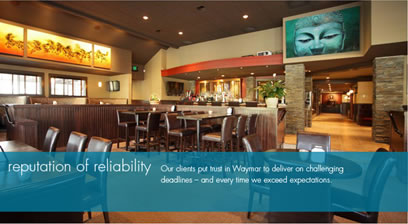 Booth Seating
Restaurant Booth Seating
Convenience Store Seating
Restaurant Table and Chairs
Convenience Store Tables and Chairs
Plymold Commercial Seating Fixtures
Quiet and comfortable, what's not to love? Booths are a customer favorite for obvious reasons. With options wide open, the only question remaining is how you will dream up a way to fill up your space with nothing but booths? For customers invested in brand atmosphere, Plymold is an exclusive partner in producing, supplying, fulfilling and installing brand specific furniture and millwork.
Booth Seating
Restaurant Booth Seating
Convenience Store Seating
Restaurant Table and Chairs
Convenience Store Tables and Chairs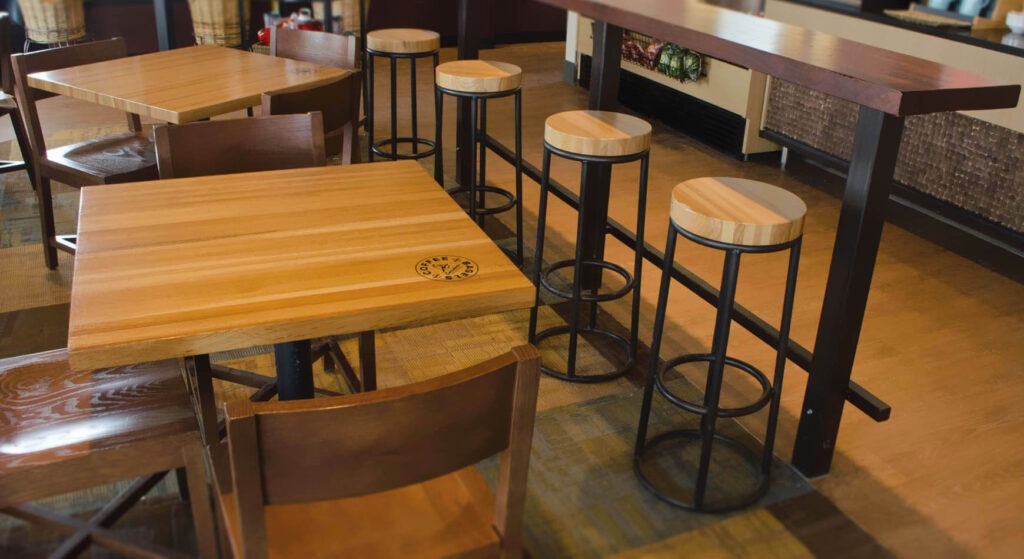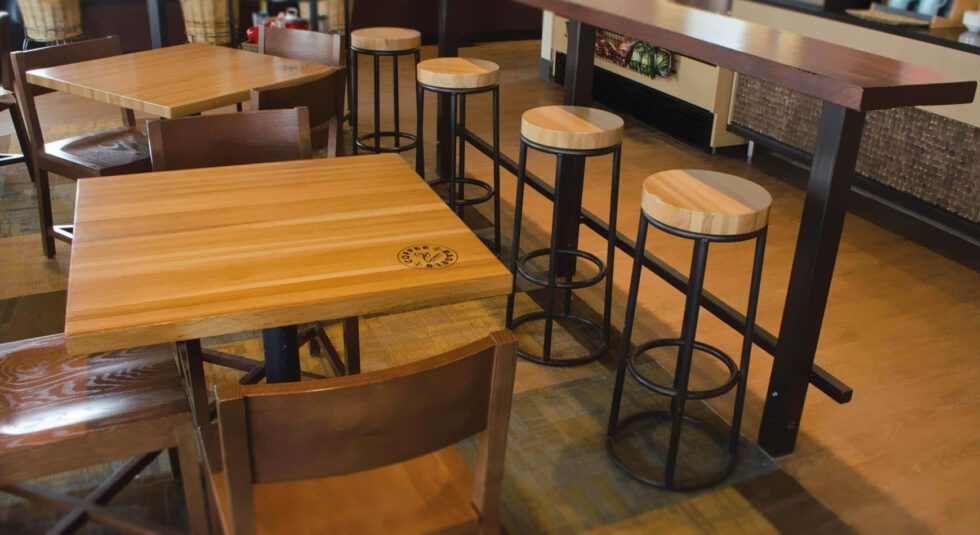 First impressions matter. We work with your Design Team to ensure our execution of your design concept performs in the manner you would expect and upholds the integrity of your brand. During this phase, we evaluate your design along with performance and volume requirements so we can design a program to fulfill your exact needs while meeting budgets.
Customers have relied on our expertise in creating complete furniture packages for decades. Our experience solidifying design concepts and improving on products' weak points prior to production saves our customers' time, money and frustration. When a design element only lives on paper, we turn to our Engineering Team to help bring it to life. We add value by taking a great design concept and transforming it into durable commercial furniture whose longevity in the field translates into a lower cost of ownership.
What matters to you, matters to us. Our dedicated 

Customer Support Team

 is invested in ensuring your success. From working with you to create your ideal atmosphere, managing project rollouts, to answering your product care questions, we strive to deliver an exceptional level of support. Upon receipt of your order we'll work to meet your deadlines by consolidating shipments and facilitating installation according to your schedule; the project's not complete until you're satisfied.
We look forward to hearing from you! We are experts in store design and construction, foot traffic planning, walk in cooler design, and so much more. Contact Us Today! We love helping customers! Feel free to Chat with us by clicking on the button in the bottom right corner of your screen.
9310 OK-1 S, Ravia, OK 73455