A beer cave is a large walk-in cooler that gives you ample space to stock large quantities of beer and your customers the ability to browse and purchase adult drinks at the perfect temperature. Sell more beer when you update an existing store or add a custom beer cave to your construction plan. Local clientele is sure to take notice and come back for a visually appealing and convenient shopping experience.
Walk-In Beer Cooler Design
Beer Cave Design and Planning
Layout and design planning for your new built-to-order beer cave.
Walk In Refrigeration Specifications
We calculate the specifications of your beer cave based on size measurements and your needed temperature hold.
Heavy Duty and Automatic Glass Doors
Styleline Glass Doors offer the very best in craftsmanship and technology with hands-free automatic doors.
Get a Quote For Your Project
Beer caves are not a new idea, but since their introduction to the convenience store industry, they have been the best idea for storing beer at an optimal temperature. For years, JayComp Development has worked with convenience stores, liquor stores, grocery stores, and more to design, build, and install custom beer caves
Merchandising your beer in a beer cave designed and built by JayComp brings many benefits, including:
Beer held at the perfect temperature
Increased floor and cooler space freed up for other inventory
Time needed for restocking decreases
Provides customers with an appealing shopping experience
Ultimately more sales and repeat customers as you become the talk of the town!
Beer Cave Design Features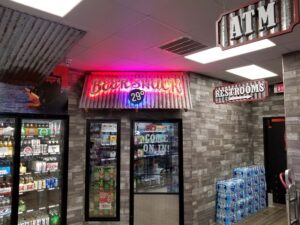 Heavy Duty Glass Doors
Your beer cave needs a sturdy door to handle everything your convenience or liquor store will throw at it. JayComp Development utilizes Styleline HDD Heavy Duty doors for our projects.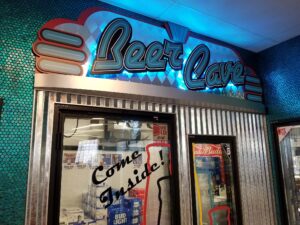 Energy-Efficient Refrigeration Technology
JayComp Development proudly uses the best refrigeration products, like those from Heatcraft Refrigeration, with top marks in cooling and efficiency.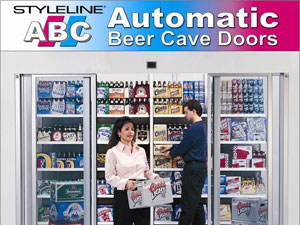 Completely Hands Free Automatic Beer Cave Doors
Styleline Doors is an industry leader in Automatic Beer Cave (ABC) doors. Trust JayComp Development to install them as part of your new beer cave design.
The Newest Technology
The best in cooling and efficiency.
High Quality Brands and Products
JayComp is your one-stop shop for all of your convenience store and grocery equipment needs. From store design, commercial refrigeration, gondola shelving, commercial cabinets, ice machines, fountain machines, commercial coolers and graphic design, we have what you need to operate a successful business and create a customer-friendly atmosphere that maximizes profits.
Beer Cave Graphics
Graphics designed to grab your customer's attention.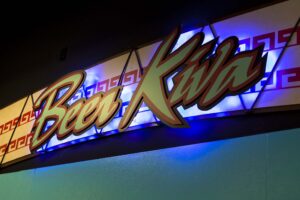 Our Preferred Beer Cave Door Manufacturer
STYLELINE® HDD Heavy Duty Entrance Doors

STYLELINE® HDD Heavy Duty Entrance doors are engineered for long-term heavy use that brings durability, and peace of mind. The STYLELINE® HDD Entrance Door stands the test of time and provides shopper-friendly, trouble-free performance.
– Top-mounted heavy-duty hydraulic closer
– 3 pane glass pack (NT, HH), Argon fill, Low-E
– 4 heavy-duty ball bearing hinges
– Energy Controller pre-wired
– Internal push bar standard
– Stainless steel trim
– Easy-clean coved frames
– Standard internal stainless kick plate
– 36"W x 80"H, 36"W x 84"H.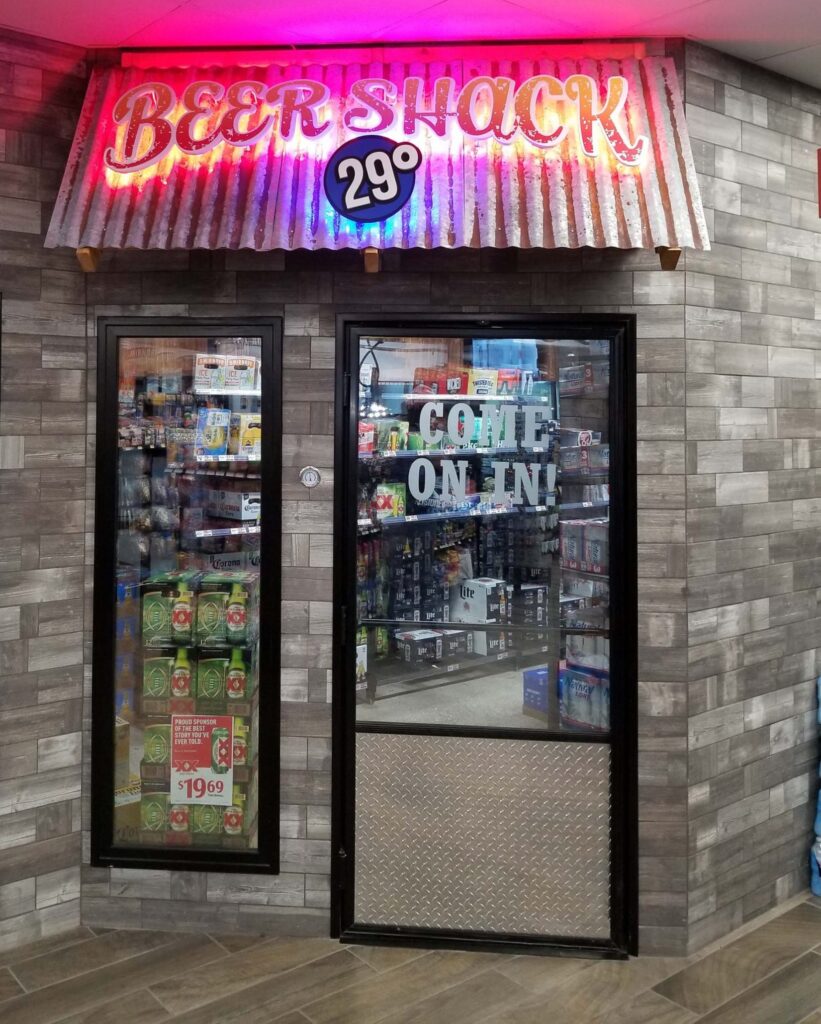 STYLELINE® Automatic Beer Cave Doors

STYLELINE® Automatic Beer Cave Doors are completely automated, offering hands-free convenience and modern appeal as you invite customers in!
– ADA Compliant
– DOE 2017 Compliant
– UL-certified Door & Frame
– Sliding Door Sweeper Included
– Energy Efficient, no-heat glass pack technology
– Header, Jam, and Door/Window Components are Included
– Durable Anodized Finishes in Bright Silver, Satin, and Black
– Available as 78″ Single-slider, 108″, 120″ and 144″ Double-slider
– Automatic "fly-open" Battery Backup System
– Professional Installation Included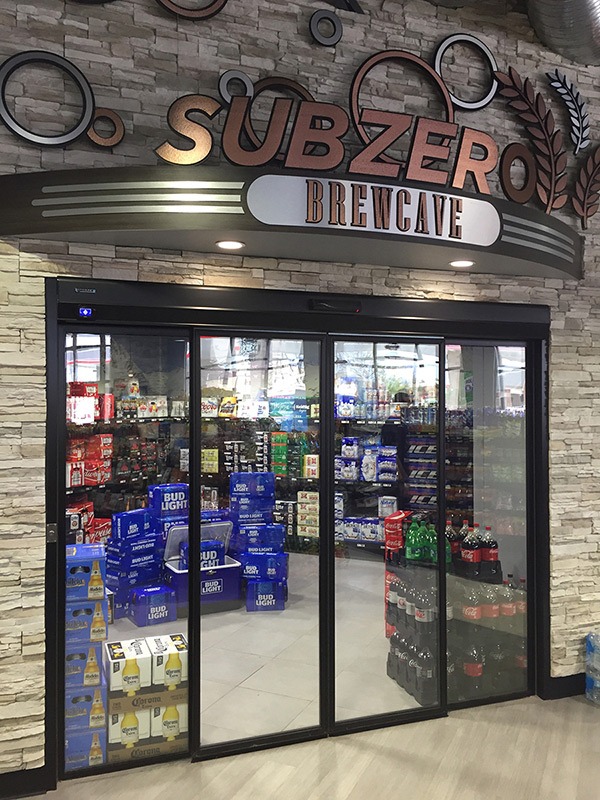 Start Your Beer Cave Planning Today!
We look forward to hearing from you! We are experts in store design and construction, foot traffic planning, walk in cooler design, and so much more. Contact Us Today! We love helping customers! Feel free to Chat with us by clicking on the button in the bottom right corner of your screen.
9310 OK-1 S, Ravia, OK 73455
sales@jaycompdevelopment.com