Commercial Cabinets and Shelving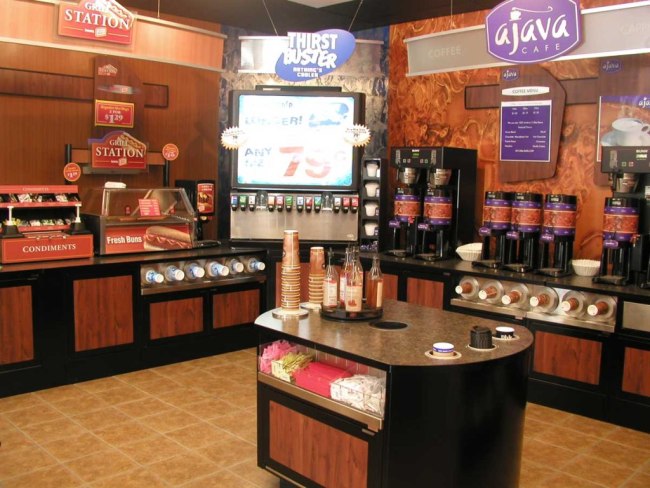 Commercial cabinets and shelves can provide your business with a lot of benefits. They can help you save space, keep your business organized, and make it more efficient. Not to mention, they can also improve the look of your business! If you're thinking about installing cabinets and shelves in your commercial space, then be sure to check out JayComp, an expert in this area. We'll discuss the different types of cabinets and shelves that are available at JayComp, as well as their benefits.
Through outstanding color, texture, graphic and laminate combinations, Royston cabinets leave a lasting impression on your customers.
Madix
Madix shelving systems are famous for being strong, cost-efficient, and versatile.
Shopco
SHOPCO offers a full line of all-metal cabinets with a variety of different choices.
Commercial Cabinets
Commercial cabinets are a great way to display your products and make them accessible for customers. Commercial cabinet doors come in many different materials, including melamine, plywood, or metal. Royston Cabinets add innovation that is not found in many cabinet systems. Royston incorporates removable floors, open backs, and built-in chase ways to allow for plumbing and electrical modifications as equipment selection evolves over time. With this new design, the owner can modify their product offerings on the go while keeping unsightly electrical and plumbing within the cabinet system. 
Not only do these storage units keep items safe from damage, but they also showcase what you have on hand at any given moment with custom builds explicitly tailored around each store's needs. This includes coffee bars, fountain bars, hot food displays, grab and go islands, and fast-food counters NSF approved for food handling. The sales counters offer impulse buy opportunities with elevated merchandising shelving for quick, easy purchases just before the customer completes their transactions. If it's an area where people wait before purchasing their morning routine fixings (think convenience stores), then there might be enough space between shelves allowing plenty of breathing room. 
Cabinets for grocery stores are different from those for convenience stores, and the cabinets of a liquor store are different from both the grocery and convenience store cabinets! Phew, that was a bit complicated, right? Don't worry; that is why JayComp is here to help you pick the suitable cabinets for you.
Cabinets are designed depending on the specific need for which the cabinet will be used. When designing a Fountain Counter Cabinet, for example, we consider the following:
First, we consider the foot traffic pattern inside the store.

Second, we design the space to allow adequate room for your fountain, coffee, and frozen offerings.

Third, we utilize space to establish impulse buys and specialty shelving to encourage unexpected purchases.

Fourth, we integrate point of sale merchandising within the sales area to entice customers to pick up an additional purchase before completing their transaction. 
It is essential to think through where you will place cup and napkin dispensers, lids, straws, waste receptacles, and condiment areas to ensure your sales area remains clean and eases the process for potential customers.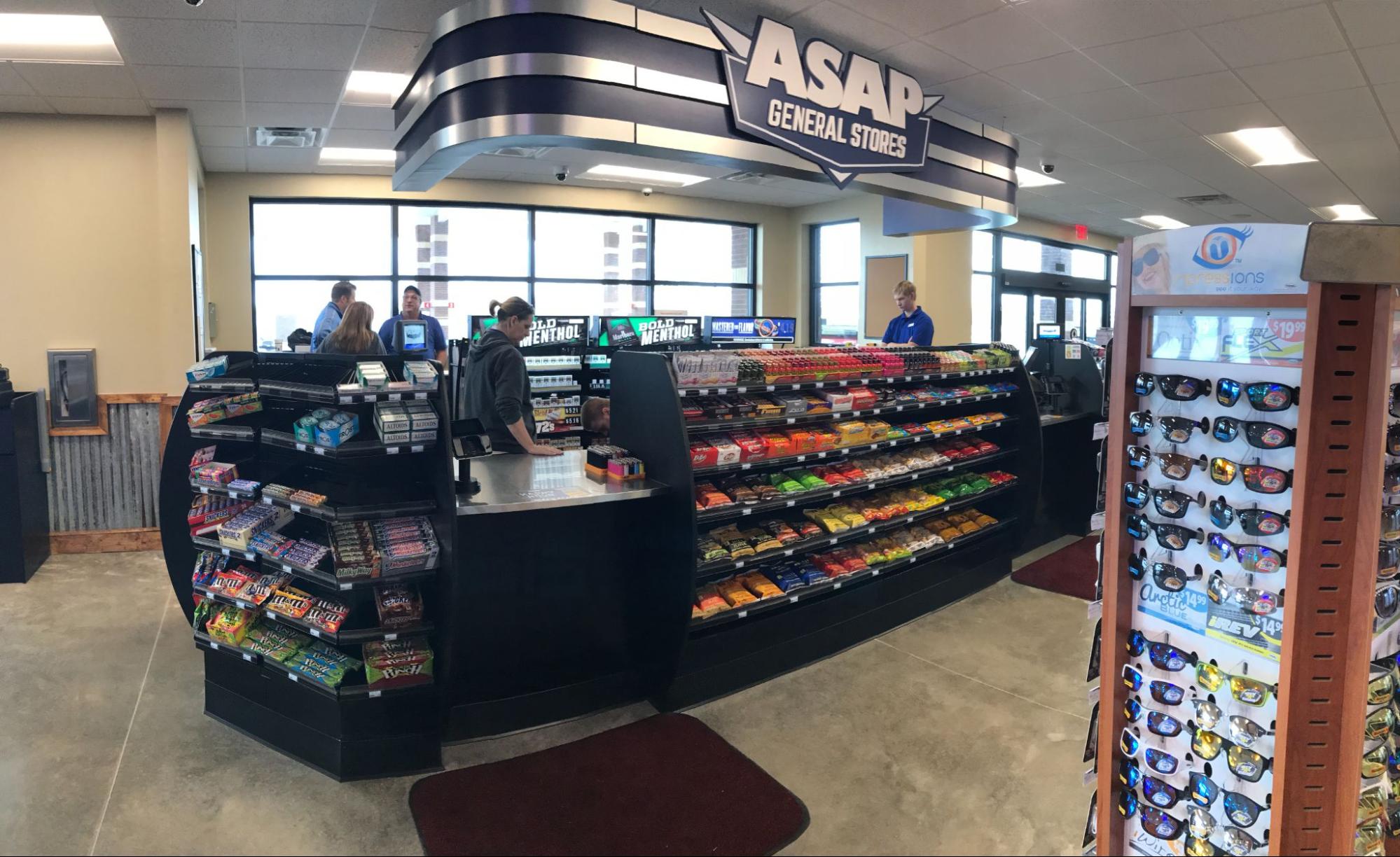 Commercial Shelving
At JayComp, we are a business that caters to our customers. With that being said, we are pleased to offer our gondola shelving, which is perfect for all types of retail stores. We supply:
Lozier

Madix

Shopco

Royston Gondola Shelving

Wall Shelving

Slatwall Shelving

Grocery Store Shelving

Retail Shelving
JayComp Development is your one-stop-shop for custom store fixtures! We have what you need, from gondolas and wall shelving to end caps or merchandisers. Our team will work with any design brief so that the final product matches branding and commerce goals. Our team understands how important it can be when designing new stores across different retail environments, which means we are dedicated to meeting your needs.
Our Top Commercial Cabinets and Shelving Brands
JayComp Development has the top commercial cabinets and shelving brands:
When it comes to cabinets and shelving, Royston LLC is the industry leader.  We have been working exclusively with Royston cabinets for the past 15 years. The product is built to last while offering store owners flexibility unheard of in the custom millwork industry. Royston specializes in prefabricated metal shelving and metal cabinetry that combine paint laminated solid surface tops and stainless steel tops to give your retail space personality and functionality. Their cabinet systems and merchandising systems are designed to perform in convenience stores, grocery stores, quick-serve restaurants, liquor stores, and more. Our philosophy is to partner with our clients and understand their unique needs and goals. We learn your brand and retail objectives inside and out to provide customer-specific and operationally aligned products and services. JayComp delivers Royston cabinets and shelving configured to meet your individual needs.  
When it comes to cabinets and shelving, we have different products:
Modular metal cabinets capture anyone's attention with striking colors, textures, graphics, and laminate combinations.

Specialty cabinets with high-quality custom work meet your specific needs inside your retail environment to provide the best quality service.

Retail display shelving increases productivity with a system that can fit more products in less space. With the ability to customize every aspect, you'll have no problem maximizing exposure and packing out.
Cabinet details are essential, and we pay attention to all of the details, including cabinet levelers, condiment trays, countertop penetrations, and more! Royston cabinets are engineered and built for easy installation, easy maintenance, and durable performance. Royston cabinets can be reconstructed as your store grows, providing you with a new and fresh layout. Royston's equipment leaves a lasting impression on your patrons, positioning the shopping experience with quality and value.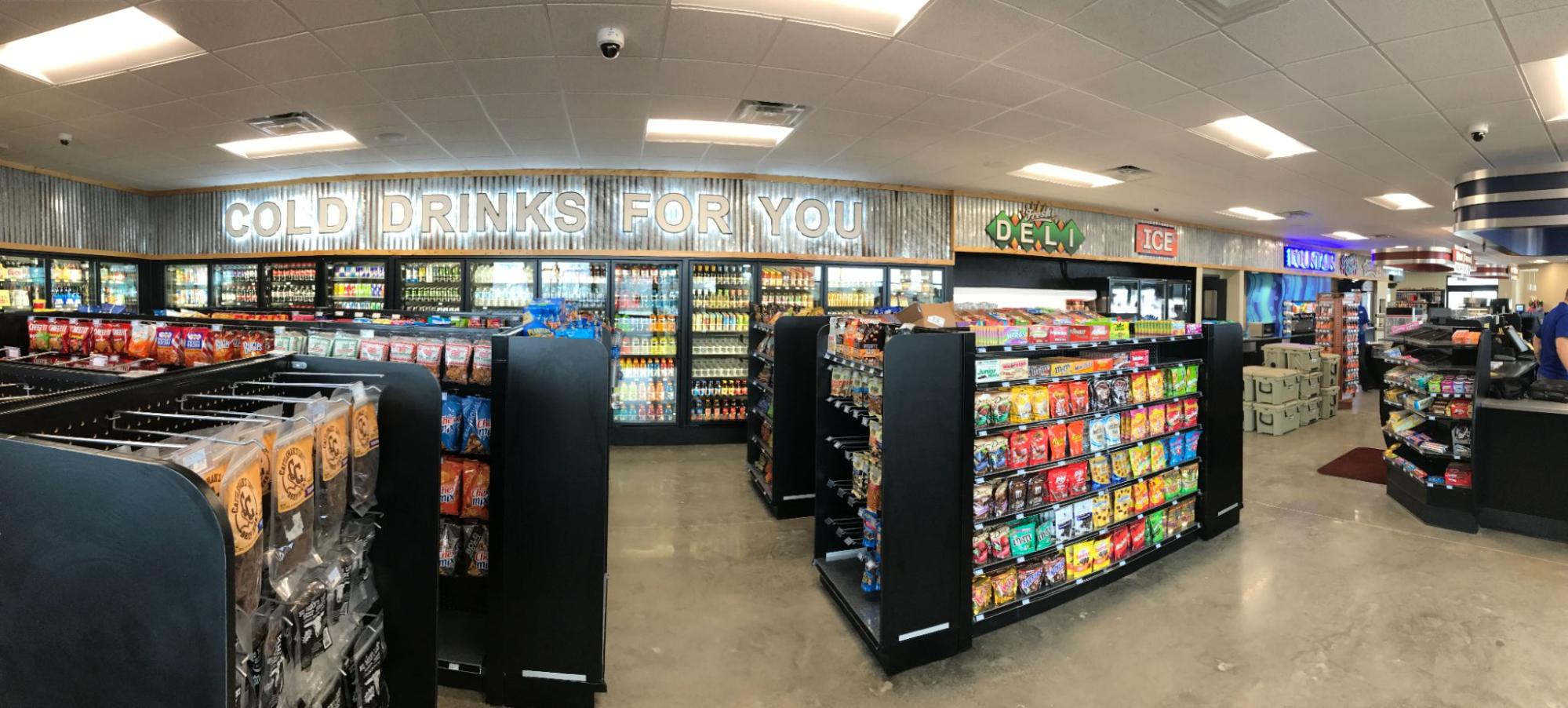 Madix Shelving is a top-quality brand known for its durability and variety. Madix shelving products are cost-efficient and manufactured in a highly automated facility with the most modern technology to create store fixtures. JayComp Development has the perfect solution for retailers to customize their store fixtures. Whether you need gondolas, wall shelves, end caps, or three-and four-way merchandisers, we can provide all of these and more with various designs that fit into any merchandising plan!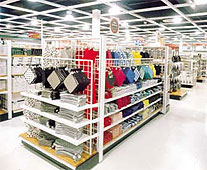 For questions or more information about any of our products and services, please email or call us at 877-843-0183.
Our products include:
Display Fixtures

Storage Fixtures

Lighting and Signage

Specialty Fixtures
We have high tensile steel uprights slotted one inch on the center for convenient shelf placement. We also provide built-in levelers and snap-together parts that simplify installation while yielding an exceptional load capacity.
With these features, thousands of parts accessories are available that install easily. All of our accessories address the particular needs of each store. We don't want you to have any excuse for not showcasing your products in the best light possible. That's why we offer a wide variety of shelves, each containing a slim, sturdy, multi-position steel bracket that allows the shelf to be used in multiple merchandising arrangements. There's no need for bulky brackets with shelf diversity, which means increased product visibility and less wasted space!
Shopco Cabinets and Shelving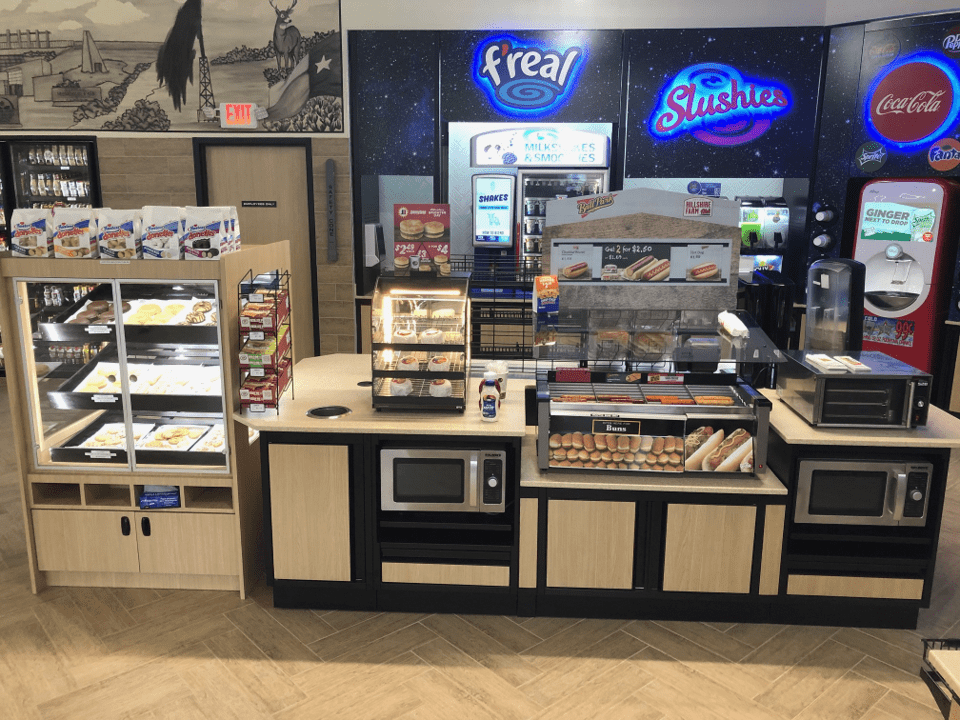 Shopco offers a complete line of metal cabinet systems and a variety of shelving systems.
Metal Cabinet System offers an assortment of units to create any cabinet style you could imagine. Choose from white, beige, and gray cabinets with different types for your specific needs. Metal prep tables will ensure there isn't anything getting between customers and food (or drinks), while laminate surfaces can provide that sleek look; found only at finer restaurants! If stainless steel isn't quite what we're looking forward to, then why not go all out? 
We've got plenty more options, including solid surface countertops as well – remember every component comes stocked onto our sturdy bases so they'll never tip over during use.
Shopco's all-metal merchandising system is available in a variety of back panel options:
Smooth

Slat wall

Mini-slat wall

Metal pegboard
These can be used in gondola runs, wall units, and wall covers. Gondolas and wall units come in the standard lengths of 2′, 3′, and 4′ sizes. They have a variety of heights that help make the best custom fit possible for your store. The shop gives the industry-unique curved metal panels and shelving line, bringing an exciting look to convenience stores.
More of Shopco products include:
Metal food service counters

Gondola shelving

Specialty fixtures

Tobacco fixture
All three of these brands bring out a special touch to your space. JayComp is just one call away for all our cabinet and shelving needs. Reach us today at (877) 843-0183 or email us at [email protected].