Whenever it comes to ice machines, there is only one that is able to provide customers with all types of ice varieties and more, and that is the Hoshizaki Ice Machines. 
Their name says it all because whenever you want a top-quality device in your place of business. Contact us today at 877-843-0183. We offer several different models for our clients. Make the call today and have your specialty ice machine in no time. 
Working hard to meet your expectations, JayComp Development is able to sell, deliver, and install these machines in order to drive more traffic to your place of business.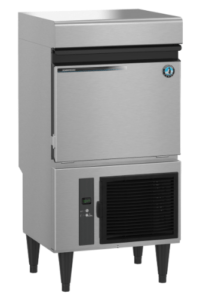 Standing Aside from all Other Ice Machines in its Class
Hoshizaki Ice Machines stand out from all others because they are built-tough. What does that mean for you as a business owner? 
Being built tough, they can be moved without constantly being dented and no longer looking new. You won't have that issue with the Hoshizaki line. 
The IM-50BAA-LM: Square Shape
The AM-50BAJ-DS: Top Hat Shaped
The DCM-752BAH-OS: Cubelet (Nugget) Shaped
The F-1002MRJZ: Flaker Ice machine
The IM-50BAA-Q: Sphere Shaped Ice
Versatility 
If this is your first line of Hoshizaki Ice Machines, you know how versatile these ice machines are. Each model offers something unique that you will not be able to get with other types. Being so versatile, the Hoshizaki machines are perfect for all types of business include:
Restaurants 

Hotels

Bars 

More 
Ice Preferences 
Everybody is different and has specific preferences whenever it comes to their ice preference. With the Hoshizaki Ice Machines, they are able to create some pretty special types of ice. Why are there so many different types of ice combinations out there?
Because every business is created to serve something different from all others in order to stand out, such as restaurants and bars with specialty drinks, whereas most hotels only require a standard type.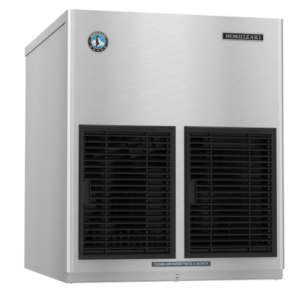 Top-Quality Ice Machines 
JayComp Development has Hoshizaki Ice Machines for your convenience. These are top-quality ice machines that can take your business to another level. 
Don't settle for that same-old ice machine that continually breaks down and has to be repaired each month. Go for the gold with Hoshizaki. You won't regret your decision because we even ship our products to near and far, email us for more details at [email protected]
Dual-Sided Stainless Steel 
Hoshizaki Ice Machines are not your run-of-the-mill ice machines. They are made of materials that preserve the ice and keep it at freezing temperatures. 
Stainless steel will not corrode, and you will not have to replace the ice machine as they have a longer lifespan. Also, stainless steel keeps everything inside the container cold like ice should be. That way, you're not scrambling to make more whenever your business is at peak capacity. 
Why More Businesses Are Choosing Hoshizaki Ice Machines
With the Hoshizaki name at the top of the food chain, when it comes to ice machines, more businesses are purchasing them. They make for the perfect ice machine and are able to be set up quickly and conveniently. 
Reach out to the ice experts, and soon you'll be serving ice-cold drinks to all your patrons. Hoshizaki Ice Machines are the way to go! 
Convenience and Lower Energy Bills 
Another reason why the Hoshizaki Ice Machines are so trendy right now in restaurants and bars is because they are convenient and won't suck up all your energy.
With these machines, you won't be throwing money out the window on energy bills as they are efficient and run quietly. In fact, you won't even know they are there until they need more ice. JayComp Development brings peace of mind to our customers all over. 
Delivering Ice When You Need It
Whenever you need ice quickly, Hoshizaki Ice Machines can perform that task and deliver quality ice. Many establishments that don't take advantage of ice machines only end up paying more in the long run for ice deliveries. 
You're wasting money every month, which may impact your business, so investing in Hoshizaki will be one of the best things that you can do to save money and improve your business. 
Innovative Features 
With the latest innovations in the ice-making business, Hoshizaki Ice Machines are the prime choice for all types of establishments. You can set the temperatures to your specific preference and fit them into even the tightest of spaces. 
If you are pressed for space and still want something modern, the ice fanatics at JayComp Development can bring you what you want whenever you need. So don't miss out on another great opportunity. 
Common Problems With Walk-In Coolers & Refrigeration Systems
Investing in the most high-quality option for your walk in cooler is key to saving costs and maximizing your profit over the years. We know it can be tempting to cut corners up front with a cheap refrigeration system, but consider the consequences.
For instance, a system with a lower R value will result in a higher cost to cool your unit and maintain temperature. In addition to a low R value, the overall design, and improper installation of a cheap option will have a dramatic impact on your walk-in cooler operational expenses over time. Often, lower quality and cheaper coolers can also mean the following mistakes:
Small doors that impact your customers' ability to access merchandise

Undersized or poorly-balanced refrigeration systems

Limited Depth – Impacts your ability to stock without disrupting customer flows

Poor Shelf Selection – Lack of size and shape options waste precious cooler space

Door color choice. Silver and gold doors tend to date a store. Black is the preferred color

LED lighting for 1/10th of the cost of T-8 lighting

Styrene vs. Urethane Foamed in Place – better R factor
Commercial Walk-In Coolers
Commercial walk-in coolers are refrigerators specially designed for commercial use. They are typically rated to hold large quantities of food at optimal temperatures while maintaining their durability and reliability in the long term. This makes it essential for commercial walk-in coolers and fridges to perform at a very high insulation standard. 
A typical walk-in cooler has four parts: The evaporator/refrigeration unit, the exterior paneling, the insulation, and the interior paneling. The exterior paneling is typically made of metal or another sturdy material to withstand rigorous day-to-day activity that would compromise a non-commercial fridge's bodywork.
The insulation helps maintain an optimal temperature inside by minimizing heat transfer inside and outside the refrigerator. Interior wall paneling can vary depending on preference but should always be made from durable materials such as embossed galvanized steel which can be white or black backed enamel. 
The exterior of the panel and the interior of the panel are the same 26 gauge embossed metal however surfaces that will be visible after installation particularly the interior is recommended to be White which adds light and eases cleaning.  We offer premium finishes like stainless steel but those are typically found in laboratory settings.
Maintaining optimal temperature inside the cabinet is essential for ensuring the safety of any food you may have stored. A system is set up to regulate the interior temperature by cycling the refrigeration system to maintain optimum temperature.
What is a Commercial Walk-In Cooler?
A commercial walk-in cooler is a refrigerated room meant to store perishable food in a controlled environment. Commercial walk-in coolers are typically used for storing items in restaurants, medical facilities, and supermarkets.   While there are several different types of commercial walk-in cooler options available on the market today, the traditional design consists of an outer and inner shell made out of galvanized steel panels with insulation composed of polyurethane between two layers.
Walk-in cooler service doors are made of the same material and normally include a hydraulic closure gravity fed hinges or torsion hinges to ensure the door closes completely upon entering and leaving the walk-in cooler or freezer. The interior of the door has a safety release so the employee can easily open the door from the interior of the vault. 
Benefits of Commercial Walk-In Coolers 
Walk-in coolers provide benefits that will help increase your bottom line. They can be built into new or existing structures with relative ease, allowing you to save costs on construction and additional expenses associated with adding a separate structure.
Saves You Money
Walk-in coolers are designed to minimize energy consumption, so you pay less for utilities over time. Since most systems are pre configured before installation, it's easy to create a custom design tailored to fit your needs – which translates into reduced operational costs for you.
Easy To Maintain
These types of units are also easy to maintain. Unlike standard units that can be difficult to access, walk-in coolers allow for service and repair without taking the unit out of service. These units offer many benefits, including energy efficiency, reduced maintenance costs, and increased refrigeration capacity – all designed to save you money.
Efficient
Commercial walk-in coolers are designed to increase your business's capacity and energy efficiency. This means you'll find that units are generally larger than standard units, which provides you with more interior space.   Additionally, walk-in coolers use various ways of drawing in fresh air to reduce the load on the refrigeration system; this feature will increase the life of your compressor while simultaneously increasing its efficiency level.
Customizable
Commercial walk-in coolers are customizable, which is an excellent benefit because it makes them versatile to be better for your business. We design the walk in to fit your available space all walk ins that we provide are drawn using computer aided drafting and then submitted to automated machines which make the cuts and bends to exacting tolerances of as little as 1/16 of one inch.  Every walk in is designed to fit your available space. 
High Quality and Durable
Commercial walk-in coolers are very high quality and durable. They are constructed using high-quality materials and proper insulation to ensure you get the best possible experience from your walk-in cooler or freezer. By choosing one of these durable and efficient walk-in coolers, you'll realize just how much you stand to gain. All of these walk in coolers are UL NSF and CUL rated for customer safety.
A Great Investment for Your Business
Walk-in coolers and freezers provide significant benefits to your business, such as reducing energy costs with their energy efficiency; this is done by making clever use of the cold air already present in the room. Additionally, they can maintain low temperatures for food storage and distribution. 
Walk-in coolers and freezers offer an efficient and cost-effective way to store your product. These commercial units can be customized with various access doors, allowing for easy loading and unloading of large or small items.
Why Your Business Should Have a Commercial Walk-In Cooler
The walk-in cooler is an excellent way to ensure that perishable goods are stored, displayed, and distributed at specific temperatures. This commercial unit can be used for various applications, including food services, industrial storage, and more. These industrial units come in many sizes.
Essentially, the size you will need depends on the amount of product storage your company needs. Larger models are designed to store large quantities of produce or prepared foods, while smaller units can store bottles or cans. 
Here's why you should have one:
Keeps perishable goods organized
Purchasing a walk-in more astonishing may seem overkill if you only need it for occasional use or a small amount of storage. However, the organization and convenience that comes with owning one will make you wonder why you waited so long. An industrial cooler keeps your product neat and organized- allowing you to track inventory and restock quickly.
Maintain proper temperature
Proper temperature management is the most crucial factor for storing perishable goods. For this reason, all commercial coolers are built with advanced insulation technology, which ensures maximum energy efficiency and effective temperature control throughout the cabinet. Single or double door models may be ideal, depending on how often you need to access the unit.
Save money & time
Improper food storage can lead to millions of dollars in wasted product each year- not to mention the time and man-hours wasted going through the product! For this reason, it is essential to make sure you have a reliable cooling system in place. Commercial coolers can help save money on lost products by keeping track of everything from perishables to beverages.
Track inventory & restocking
Properly storing your inventory will allow you to effectively manage how much product is available at any given time. Walk-in coolers allow business owners to see what needs restocking or managing quickly. You can also add bins within the unit for better organization and storage tracks.
Increase safety
Food poisoning is no joke, especially if you own a restaurant where patrons are coming back again and again for your delicious food. Walk-in coolers are designed to move & dispense food in a sanitary way, keeping your customers happy and healthy.
Customized design
Walk-in coolers are available with custom door styles, colors, interior options, etc., to best fit your business's needs. Whether you want something that matches the rest of the decor or you need an extra-tall unit for storing cases of beer, there is likely a walk-in cooler that will best suit your company.
Our Installation Process
Commercial refrigeration consists of a commercial condensing unit, one or more commercial evaporator coils, a thermostat, a liquid line solenoid, and an expansion valve. When these components are sized and balanced correctly and installed by qualified personnel, your life is great and your customers and health inspectors are happy! But when it is done incorrectly, life is not so simple!
When sizing refrigeration for a walk-in cooler, walk-in freezer, or a glass door display cooler, product loads and location with regard to ambient temperatures are VERY important! Our process is engineered with diligence as a priority:
Determine your Geographic Location & Size the Refrigeration System Accordingly

Measure & Record Dimensions, Product Loads, and Door Loads

Estimate Refrigeration System Mix Considering Air Flow, Balance, Operating Temperature, and Humidity
We work with our customers to make sure that when your system arrives it meets your needs and works for years to come!
Why JayComp Development? Convenience Store Design Consultants for Walk-In Refrigeration and More.
As you know, your walk-in cooler is the biggest investment of your merchandising fixture selection, both from a monetary and sales floor per-foot perspective.   Placement and design are critical in the creation of a productive and profitable traffic pattern that optimizes revenue and keeps your costs low.   Did you know the most common mistakes that happen when designing a new store deal specifically with equipment selection and placement?
Why Choose JayComp Development
35 year of experience

Specified to meet your needs

Best warranty in the industry

AutoCAD Designed to custom fit your environment

Experience with walk ins ranging from 8×8 to 100,000 square feet

Drop-shipped or on-site installations

Delivery of energy-efficient,  glass door walk-in coolers, walk-in freezers, walk-in beverage coolers, and floral coolers

Oklahoma / Texas Petroleum Marketers Association Members