Looking for a top-quality ice machine that can handle all your needs? Scotsman has you covered with their classic cuber ice machine, flaked ice machine, or nugget chewable ice machine. These versatile machines are perfect for mixed drinks, carbonated beverages, ice displays, and more – making them a great choice for restaurants, hotels, convenience stores, and other businesses.
With its durable construction and high-performance operation, the Scotsman Ice Machine is sure to deliver consistent results day after day. So don't settle for anything less – trust Scotsman to keep your customers happy and your business running smoothly.
Call the Experts at JayComp Development 877-843-0183
The ScotsmanIce  Machine Models are a top seller for a reason – it produces perfect cubes/flakes/nuggets of ice that are perfect for mixed drinks, carbonated beverages, and even ice displays. This versatile machine is perfect for any type of business, from restaurants to hotels. With its simple design and easy-to-use controls, the Scotsman Ice Machine is a must-have for any establishment that wants to serve its customers the best possible way.
2 Types of Scotsman Ice Machine Cuber Models
The UC2724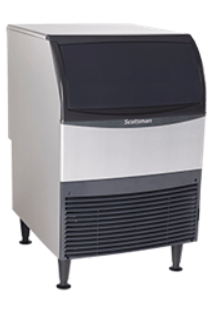 Sometimes you need an ice maker in the tightest of places. This 24″ wide model is perfect for those installations because it doesn't require any side clearance since it is front-breathing, and can be installed right next to your cabinets! The recessed utility chase provides enough room while also keeping things sleek, so no one will even notice that there's an extra appliance.
C0530 PRODIGY PLUS®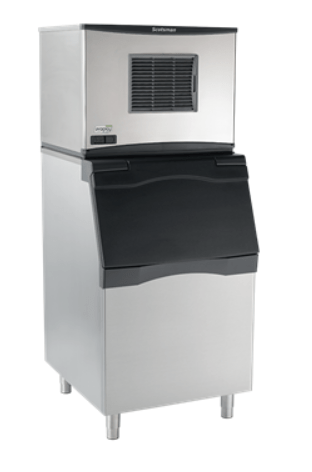 The self-monitoring ice machine with external indicator lights continuously communicates the perfect functioning of its operation for complete confidence in getting your favorite drink. The patented WaterSense adaptive purge control reduces scale buildup and extends the time between cleanings, ensuring that you can always rely on this appliance's capabilities as it was meant to do!
2 Types of Scotsman Ice Machine Nugget Models
After introducing The Original Chewable Ice™ in 1981, Scotsman's nugget ice has grown to become the preferred ice choice for countless consumers and operators alike.
UN324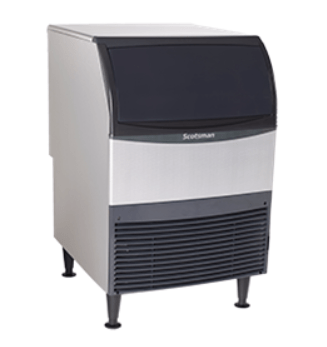 This commercial ice machine is the perfect choice for your bar, restaurant, or hotel! It features a greaseless bearing which reduces maintenance time and effort. The stainless steel evaporator will give you years of durability. ? You get 3 years' worth of parts & labor warranties on all major components. No more expensive repairs are needed because we know how important reliability can be during these times right?! Plus they're made here in America too.
N0422 PRODIGY PLUS®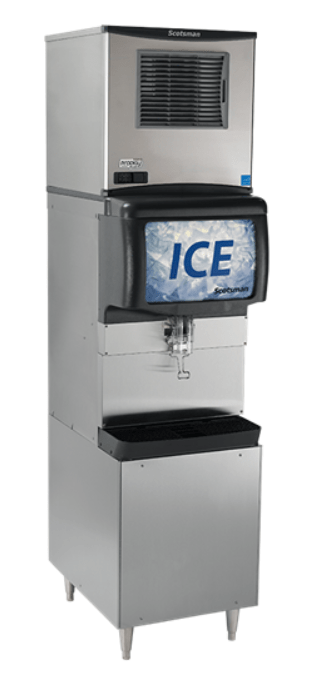 Scotsman's nugget ice machines are the preferred choice among many operators and consumers because they deliver increased reliability, and efficiency using up to 40% less water than cube-style refrigerants.
2 Types of Scotsman Ice Machine Flake Models
Ideal for ice displays in retail settings, therapeutic use in hospitals and care facilities, and used in blended beverages, Scotsman flake ice machines produce a soft, slow-melting, and versatile ice form that never fails to please.
UF424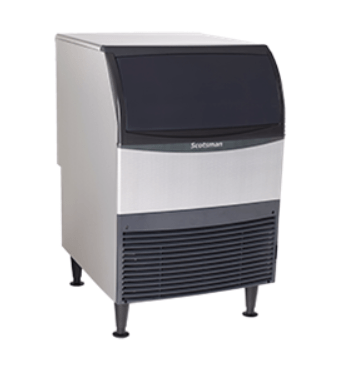 This ice machine is designed, engineered, and assembled in the USA. It features a stainless steel evaporator for maximum durability as well as sealed maintenance-free bearings that reduce preventative measures to a minimum! The 3-year parts & labor warranty backs this product up withstanding period in your facility.
F0522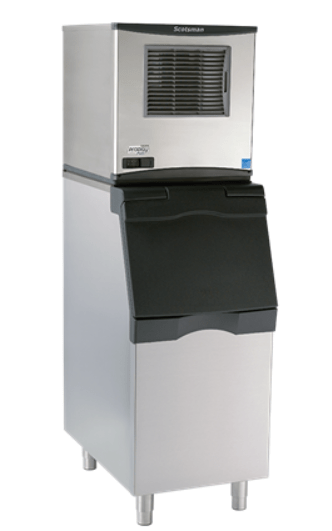 Scotsman's flake ice machines create flake ice with greater efficiency and reliability. Flake ice cools more quickly than other forms of ice and forms to any shape and delivers low production costs.
The small, soft bits of flake ice are great for cocktails, produce, seafood, and meat displays as well as therapeutic uses in healthcare facilities.
Call the Experts at JayComp Development 877-843-0183