Commercial Walk In Cooler Equipment
When it comes to commercial refrigeration, a walk in cooler has a primary purpose in your facility: to cool and effectively merchandise your products. Ensure your refrigeration system looks sharp, is reliable, and runs efficiently with JayComp Development.
Common Problems With Walk-In Coolers & Refrigeration Systems
Investing in the most high-quality option for your walk in cooler is key to saving costs and maximizing your profit over the years. We know it can be tempting to cut corners up front with a cheap refrigeration system, but consider the consequences. For instance, a system with a lower R value will result in a higher cost to cool your unit and maintain temperature. In addition to a low R value, the overall design, and improper installation of a cheap option will have a dramatic impact on your walk-in cooler operational expenses over time. Often, lower quality and cheaper coolers can also mean the following mistakes:
Small doors that impact your customers' ability to access merchandise
Undersized or poorly-balanced refrigeration systems
Limited Depth – Impacts your ability to stock without disrupting customer flows
Poor Shelf Selection – Lack of size and shape options waste precious cooler space
Door color choice. Silver and gold doors tend to date a store. Black is the preferred color
LED lighting for 1/10th of the cost of T-8 lighting
Styrene vs. Urethane Foamed in Place – better R factor
Why JayComp Development? Convenience Store Design Consultants for Walk-In Refrigeration and More.
As you know, your walk in cooler is the biggest investment of your merchandising fixture selection, both from a monetary and sales floor per-foot perspective.
Placement and design are critical in the creation of a productive and profitable traffic pattern that optimizes revenue and keeps your costs low.
Did you know the most common mistakes that happen when designing a new store deal specifically with equipment selection and placement?
Why Choose JayComp Development
35 year of experience
Specified to meet your needs
Best warranty in the industry
AutoCAD Designed to custom fit your environment
Experience with walk ins ranging from 8×8 to 100,000 square feet
Drop-shipped or on-site installations
Delivery of energy-efficient,  glass door walk-in coolers, walk-in freezers, walk-in beverage coolers, and floral coolers
Oklahoma / Texas Petroleum Marketers Association Members
Our Installation Process
Commercial refrigeration consists of a commercial condensing unit, one or more commercial evaporator coils, a thermostat, a liquid line solenoid, and an expansion valve. When these components are sized and balanced correctly and installed by qualified personnel, your life is great and your customers and health inspectors are happy! But when it is done incorrectly, life is not so simple!
When sizing refrigeration for a walk-in cooler, walk-in freezer, or a glass door display cooler, product loads and location with regard to ambient temperatures are VERY important! Our process is engineered with diligence as a priority:
Determine your Geographic Location & Size the Refrigeration System Accordingly
Measure & Record Dimensions, Product Loads, and Door Loads
Estimate Refrigeration System Mix Considering Air Flow, Balance, Operating Temperature, and Humidity
We work with our customers to make sure that when your system arrives it meets your needs and works for years to come!
Why Professional Store Design Matters
Custom Walk-In Cooler Design Including:
Food service walk In cooler applications
Convenience store walk in coolers
Liquor store and package store applications
Refrigerated warehouse applications.
Beer Caves
Commercial walk In coolers
Commercial walk in refrigerators
Foamed in Place construction
Structural integrity and better R-factor
Wood-framed construction for custom sizing and shapes
Workmanship warranty To ensure your money is spent wisely
We produce quality so you will not be disappointed
Common Walk-In Cooler Shapes
L-Shaped

U-Shaped
Cooler Freezer Combinations
Angled
Straight
Beer Caves
Custom Designed Angled Walk In Coolers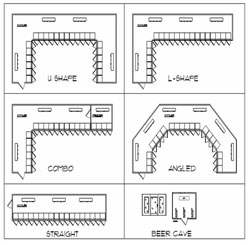 Walk-In Freezer Design & Installation
Walk-in freezer applications are serious business. Not done correctly, you could have problems for the life of your store!   
When designing a walk-in freezer, you need a company that understands and can account for the problems that can arise! When you deal with JayComp Development's convenience store design consultants you will have that security.
In the design phase, we determine your ambient temperature, the location of the project (either indoor or outdoor), the scope of the product to be frozen, and your application for the freezer: pull-down walk-in freezer, a storage walk-in freezer, or a display walk-in freezer. We offer a full line of freezer doors for merchandising, as well as strip curtains, air curtains, and seal options to ensure your walk-in does not freeze up internally! We also combine balanced commercial refrigeration systems that match your application and perform as designed!
Call us today to discuss your needs for a walk-in freezer and commercial refrigeration package, designed specifically for your project.
Glass Door Display Walk-In Freezers
We offer a wide variety of glass doors for walk-in freezers. We will need some information to correctly bid your project. For Example: Operation Temp 0, -5, -10, -15, or -20 will determine the thickness of panels for your freezer. Do you have 220/1 or 220/3, indoor, or outdoor application, do you need an insulated floor, type of floor finish, interior or exterior ramp, is your elevation above 5000, etc.
Our Top Brands and Manufacturers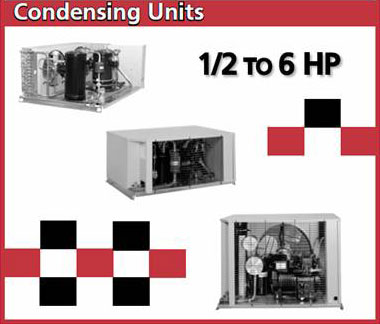 Heatcraft Refrigeration
We stock an array of Medium and Low Temp Hermetic Condensing units from .5 HP to 6 HP Scroll Lowtemp Units Single and Three Phase available for Same Day Shipment!!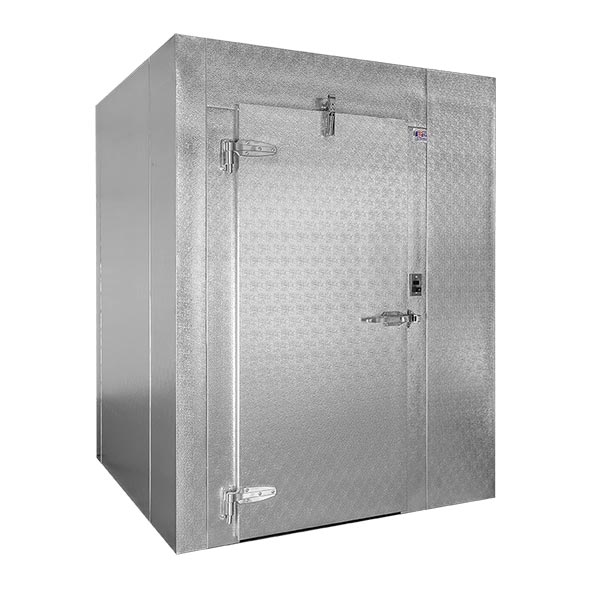 Leer, Inc. (Carroll Coolers)
Leer, Inc. manufactures custom-designed walk-in coolers and freezers with many features.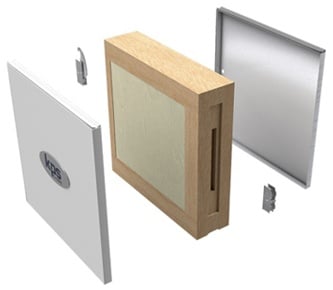 KPS (Kysor Panel Systems)
KPS Global® is the largest provider of custom walk-ins in the market. They are known for manufacturing walk-in coolers and freezers to spec and set the industry standard.
We look forward to hearing from you! We are experts in store design and construction, foot traffic planning, walk in cooler design, and so much more. Contact Us Today! We love helping customers! Feel free to Chat with us by clicking on the button in the bottom right corner of your screen.
9310 OK-1 S, Ravia, OK 73455
sales@jaycompdevelopment.com